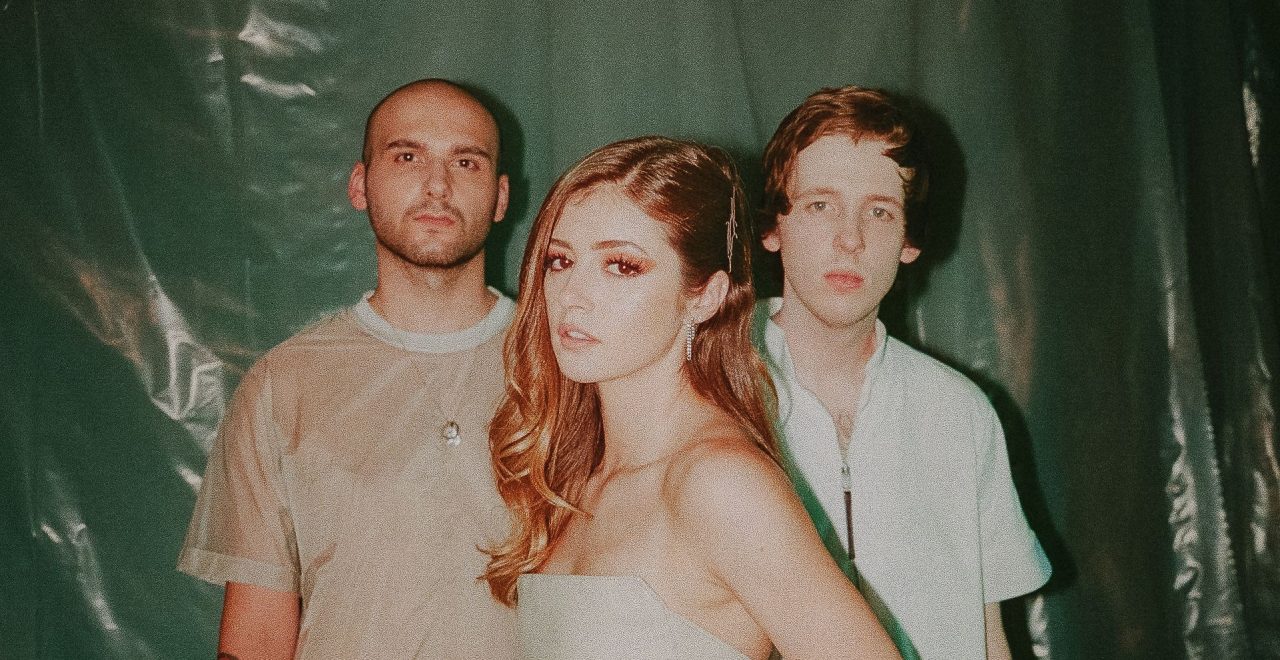 Fr, 16. Dez 2022
AGAINST THE CURRENT
The moment you find your voice, you step into yourself and actualize your potential. At this point, expectations no longer matter, fear disappears, and everything changes.
Against The Current not only wholeheartedly embrace their voice, but they also project it louder than ever in 2020. After hundreds of millions of streams, major collaborations with the likes of Riot Games, and countless packed shows, the trio—Chrissy Costanza [vocals], Dan Gow [guitar], and Will Ferri [drums]—lift themselves up to this moment with new singles "That Won't Save Us" and "weapon."
"We're growing up," explains Chrissy. "I lost my voice and my ability to be myself. I was becoming passive. I'd never been a passive person, so that was terrifying to me. It transferred to my personal relationships. I was absolutely miserable by the end of one four-year relationship. There came a point where I just snapped and asked, 'Why are we here? Do you want to be here? I don't want to be here. I'm not happy'. It was a really cathartic experience, because it opened the floodgates for a real conversation about where communication broke down. It made me realize I was holding back for absolutely nothing. I stuck up for myself, and it worked out better for me in the end. I brought this mindset to the band. We took control of our ship, fixed what was broken, and got back to what we loved to do—which is writing the music we are now."
Galvanized personally and creatively, Against The Current congregated in early 2020 to kick off their next chapter. Recording with producer Matt Squire [Panic! At The Disco, Ariana Grande, All Time Low], the musicians re-energized their roots on "That Won't Save Us." Powered by a hard-hitting guitar riff, hyper-confident vocals, and an entrancing bridge, the track swings like a wrecking ball between fits of fierce vulnerability and frenetic vitality.
"We knew wanted it to have a lot of energy," Chrissy explains. "I had so much anger and frustration built up from my personal life and the business. A lot of confusion and passive-aggressive feelings were starting to boil over. The song points the finger right in your face and says, 'What you're doing right now isn't going to save us. What do you want to do about it? Do you want to keep doing what you're doing and know this is going to die? Or, are you ready to make a change?' It's directed internally too, because what I was doing wasn't going to save it either. I reached a fork in the road. You can't sit around and wait though. You have to get mobilized and passionate to have the fire re-lit. For me, that's what the song did."
"In so many ways, the birth of 'That Won't Save Us' and its evolution tapped back into our roots more than ever before," Dan observes. "It's almost an alternate reality of Against The Current if we put out a different album right after Gravity. We dove back into early inspirations like Taking Back Sunday and incorporated those vibes into what we do. It fueled us to keep going."
"It also reminded me how much I love rock music and how this band was founded on that love," she agrees. "I had the energy of a show in my head. I don't want to bop around to a light song; I want to headbang, jump, scream, and sweat again."
In the end, Against The Current will stir up the same frenzy and fire in audiences as well with this music.
"Musically, it's back to the three of us in a room together, and you'll hear it," Will leaves off. "In a lot of ways, it's like we're just getting started—even though it's been ten years. It feels good."
"This process was really empowering," Chrissy concludes. "When you listen to us, I want you to know you're in control. If you don't like something, you can make a change. I realized I don't want to sit around feeling sorry for myself…I want more. I want to inspire everyone to chase their dreams to no end."