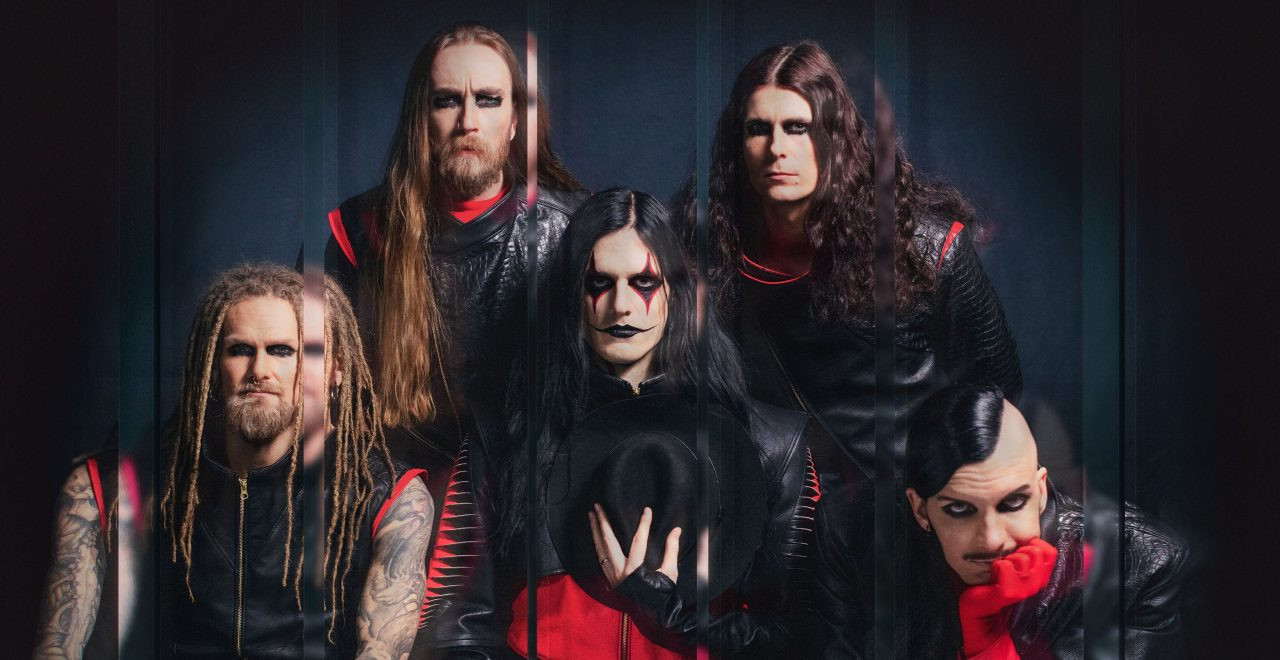 Di, 21. Mrz 2023
Neuer Termin! Diese Show wurde verschoben wegen Covid-19
ERSATZTERMIN/ NEW DATE!
Diese Veranstaltung muss aufgrund der aktuellen Situation (COVID19) leider verschoben werden.
Ersatztermin ist der 21. März 2023.
Karten behalten ihre Gültigkeit.
***
Due to the current situation regarding COVID19 this event will be postponed.
New date: March 21st 2023.
Tickets remain valid.
***
Statement from Avatar:
"We are sorry to announce that in the wake of Omicron and all the restrictions that have followed, we are forced to postpone the entire European tour. We tried to find replacement dates as possible and the best that could be done at this time is early 2023. All new dates are up now. ?It is, as you know, out of our control, and we simply hope you continue to stay healthy and safe to the best of your ability. Remember that this too shall pass. We will meet again.
We promise.
***
Ambitious sorcerers of the highest order, AVATAR smash the boundaries between band, theater troupe, and cinematic masterminds, with a series of celebrated albums and videos, and the immersive world of Avatar Country, a fantastical land where metal rules supreme. AVATAR songs are new anthems for the ages, precision heat-seeking missiles targeting a cultural landscape ready for fresh songs to champion from a band with a giant persona to rally behind.
Hunter Gatherer (2020) shares the determined focus of the conceptually driven ?Feathers & Flesh and ?Avatar Country while decisively emphasizing the individual songs above any overarching story. At the same time, there are thematic threads throughout the album, reflecting the members' shared state of mind. ?Hunter Gatherer is the darkest, most sinister version of Avatar, with deep studies of cruelty, technology, disdain, and deprivation.
AVATAR AGES, the 4-part concert film experience launched on January 9, 2021 and featured songs from AVATAR's celebrated catalog, starting with a performance of Hunter Gatherer in full. While AGES was an incredible product of the times, AVATAR is ready to command a crowd once again.
About touring again, the band says, "We have announced many tours over the years, and every time we say that we couldn't be more excited. Well, this is the tour that was supposed to be announced a year and a half ago. A year and a half which has felt more like a lifetime. Saying we couldn't be more excited is an understatement. Never before have we ever been this hungry and passionate to create a show for you and for ourselves. We are not leaving anything behind. This show will be the most beautiful, angry, entertaining and honest production we have ever done. We are sparing nothing. We live and die for this. We are Going Hunting!"