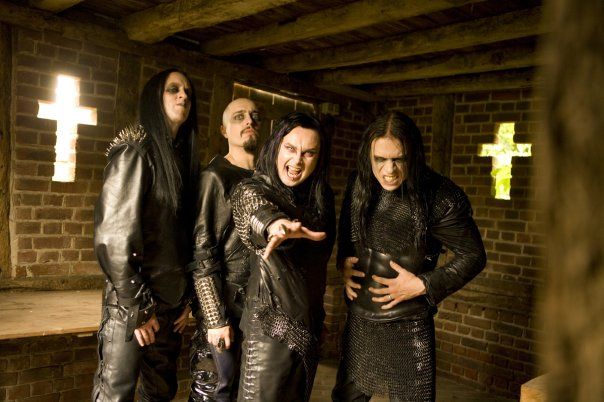 Fr, 21. Feb 2014
BEHEMOTH, CRADLE OF FILTH - Support: IN SOLITUDE, SVARTTJERN
Hier der Timetable:
SVARTTJERN: 18:50
IN SOLITUDE: 19:35
CRADLE OF FILTH: 20:45
BEHEMOTH: 22:30
BEHEMOTH und CRADLE OF FILTH auf gemeinsamer Headlining Tour, nicht verpassen!
Hier der offizielle Pressetext:
Looks like February will be bedazzled by a rather black sun: British dark / black metal fan faves CRADLE OF FILTH will embark on a 19-date European co-headlining tour with Polish death / black metal legends BEHEMOTH!!!
BEHEMOTH might have been a classic black metal act in their early days (circa "Sventevith" 1995), but the priorities of mastermind Nergal shifted quickly: the following years saw the band opt for a death metal approach, and progressive / experimental influences turned BEHEMOTH into a multi-faceted and unique beast on albums such as "Zos Kia Cultus" (2002)! After the landmark release of "Evangelion" (2009), Nergal had to face leukemia – and battled this severe disease successfully! They`ll release "The Satanist" in 2014 and you can look forward to pitch-black shows pairing avant-garde spirit with the atmosphere of a black mass!!!