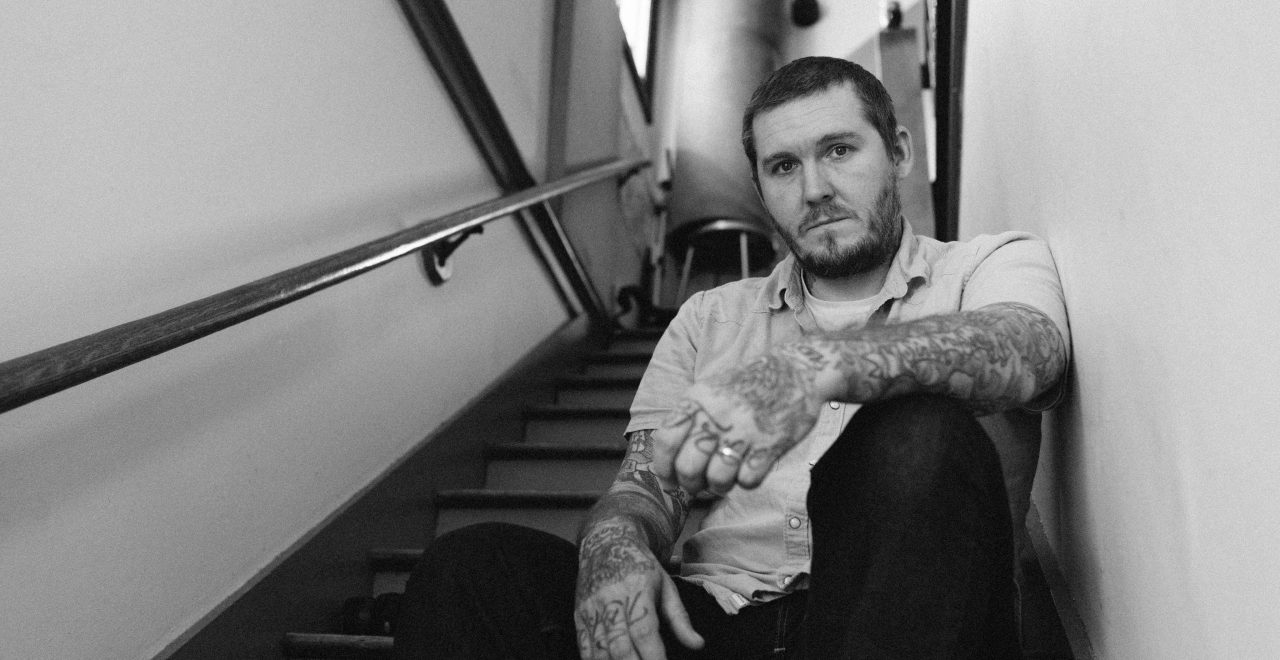 Mi, 4. Mai 2022
Diese Show wurde abgesagt
FM4 Indiekiste presents
BRIAN FALLON & THE HOWLING WEATHER
Support: Chris Farren, Jesse Malin
Liebe Brian Fallon & The Howling Weather Fans!
Leider muss die heutige ausverkaufte Show in der Ottakringer Brauerei aufgrund eines technischen Gebrechens des Band-Buses kurzfristig abgesagt werden.
Wir alle haben uns schon sehr auf die Show gefreut und wissen natürlich, dass auch ihr euch endlich wieder nach Live-Shows sehnt. Umso trauriger ist es für die Band und uns, dass wir die Show heute aufgrund nicht vorhersehbarer technischer Probleme absagen müssen!
Wir bitte dennoch um euren Verständnis und hoffen wir sehen uns alle bald wieder!
Die Tickets können an den jeweiligen Vorverkaufsstellen zurückgegeben werden!
Hier das Statement der Band:
𝘋𝘶𝘦 𝘵𝘰 𝘵𝘳𝘢𝘯𝘴𝘱𝘰𝘳𝘵𝘢𝘵𝘪𝘰𝘯 𝘪𝘴𝘴𝘶𝘦𝘴 (𝘮𝘢𝘴𝘴𝘪𝘷𝘦 𝘦𝘯𝘨𝘪𝘯𝘦 𝘧𝘢𝘪𝘭𝘶𝘳𝘦 𝘰𝘯 𝘰𝘶𝘳 𝘣𝘶𝘴) 𝘸𝘦 𝘶𝘯𝘧𝘰𝘳𝘵𝘶𝘯𝘢𝘵𝘦𝘭𝘺 𝘸𝘪𝘭𝘭 𝘯𝘰𝘵 𝘣𝘦 𝘢𝘣𝘭𝘦 𝘵𝘰 𝘮𝘢𝘬𝘦 𝘪𝘵 𝘵𝘰 𝘰𝘶𝘳 𝘴𝘩𝘰𝘸 𝘪𝘯 𝘝𝘪𝘦𝘯𝘯𝘢. 𝘐 𝘮𝘪𝘴𝘴 𝘢𝘭𝘭 𝘰𝘧 𝘺𝘰𝘶 𝘢𝘯𝘥 𝘩𝘰𝘱𝘦 𝘵𝘰 𝘮𝘢𝘬𝘦 𝘪𝘵 𝘣𝘢𝘤𝘬 𝘢𝘴 𝘴𝘰𝘰𝘯 𝘢𝘴 𝘐 𝘤𝘢𝘯! 𝘐𝘯 𝘵𝘩𝘦 𝘮𝘦𝘢𝘯𝘵𝘪𝘮𝘦, 𝘳𝘦𝘧𝘶𝘯𝘥𝘴 𝘢𝘳𝘦 𝘢𝘷𝘢𝘪𝘭𝘢𝘣𝘭𝘦 𝘸𝘩𝘦𝘳𝘦𝘷𝘦𝘳 𝘺𝘰𝘶 𝘱𝘶𝘳𝘤𝘩𝘢𝘴𝘦𝘥 𝘺𝘰𝘶𝘳 𝘵𝘪𝘤𝘬𝘦𝘵. 𝘐'𝘮 𝘴𝘰 𝘴𝘰𝘳𝘳𝘺, 𝘢𝘯𝘥 𝘐 𝘭𝘰𝘰𝘬 𝘧𝘰𝘳𝘸𝘢𝘳𝘥 𝘵𝘰 𝘴𝘦𝘦𝘪𝘯𝘨 𝘺𝘰𝘶 𝘢𝘭𝘭 𝘴𝘰𝘰𝘯!
𝘉𝘳𝘪𝘢𝘯
NEUES DATUM/NEUES VENUE: 04.05.2022 – Tickets behalten ihre Gültigkeit!
I am happy to share that we have rescheduled both the North American and UK/EU tours. All tickets from the original dates will be valid for the new shows. Looking forward to seeing everybody, stay healthy!
Tickets behalten ihre Gültigkeit.
Brian Fallon returns to the UK and Europe for his first full-band tour in two years. Supporting abrand new solo album in 2020, Fallon and his band The Howling Weatherwill play 25 shows across the continent in April and May.Brian first rose to acclaim as the singer/songwriter/guitarist of The Gaslight Anthem, in addition to other beloved projects including The Horrible Crowes and Molly & The Zombies. Fallon released his first solo record, Painkillers, in 2016. The albumreceived widespread critical applause, withMOJOclaiming "Painkillerssuggests Fallon really was holding his best songs back," andKerrang! declaring it "a straight-up fantastic return to Brian's rock 'n' roll roots."Fallon's last album Sleepwalkerswas released in 2018. Recorded in New Orleans with producer Ted Hutt –the man behind the board for The Gaslight Anthem's 2008 breakthrough,The '59 Sound–the album was another sterling example of Brian's always adventurous artistry. Subsequent touring behind Sleepwalkers also stretched Fallon's range as a live perfomer, taking him to some of Europe's biggest summer festivals while also inspiring his first-ever solo acoustic tour of intimate venues around theworld.Brian is currently recording a new solo album to be released in 2020, details to be announced.