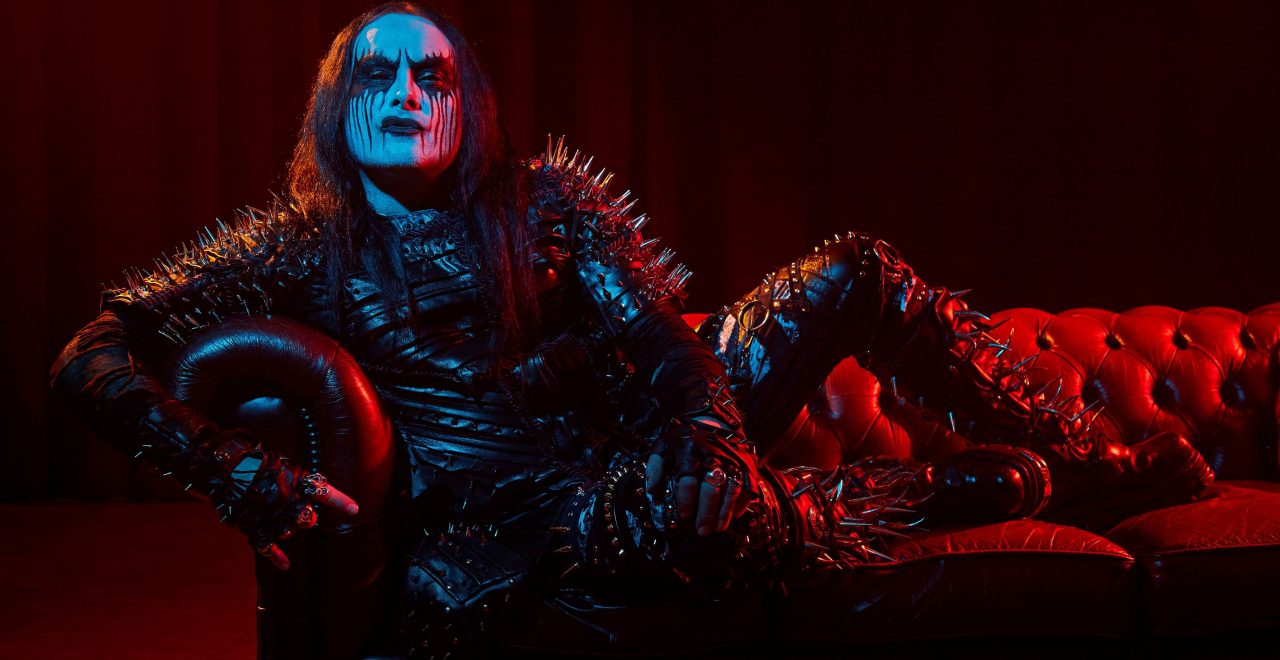 Do, 13. Okt 2022
Neue Location! Diese Show wurde verlegt
Mind over Matter presents
CRADLE OF FILTH / ALCEST /NARAKA
Dark Horses And Forces
ACHTUNG: Diese Show wird in die Szene Wien verlegt.
Alle Karten behalten ihre Gültigkeit.
Cradle Of Filth mit Alcest und Naraka in der Szene Wien!
Was für ein geniales Package, das nicht nur die Herzen der extremen Metal Fans höher schlagen lässt.
Solltet ihr nicht verpassen!
***
British extreme metal ghouls Cradle Of Filth are pleased to announce that they will be hitting the road this October, on an extensive European wide tour. Each night, the vile six-piece will be bringing their eldritch extravaganza live to our stages, travelling to 22 cities across 12 different countries. Blackgaze pioneers Alcest will be accompanying them on the road as support.
Cradle Of Filth recently released a stunning video for their track 'How Many Tears To Nurture A Rose?', Directed by Vicente Cordero, it weaves a haunting tale – sinister, alluring and deadly. But he that dares not grasp the thorn, should never crave the rose… Watch 'How Many Tears To Nurture A Rose?': https://youtu.be/66DZejwLTAo

The gates of hell opened once again in 2021, revealing Cradle Of Filth's 13th manifesto Existence Is Futile. Pieced together in isolation at Grindstone Studios in Suffolk with studio guru Scott Atkins, the record is a pitch-black, perverse and at times absurdly brutal masterpiece, based around the concept of existentialism. Diehard fans were thrilled to learn that horror icon Doug 'Pinhead' Bradley made a welcome return, lending his dulcet tones to the band's most politically astute song to date, the epic 'Suffer Our Dominion' as well as the album bonus track 'Sisters Of The Mist', which is the conclusion to the 'Her Ghost In The Fog' trilogy, started over 20 years ago on the infamous and classic Midian. Purchase/stream Existence Is Futile here: https://bfan.link/existence-is-futile.ema
'Necromantic Fantasies' official video: https://youtu.be/PiV5XupV-TI
'Crawling King Chaos'
official video: https://youtu.be/Wks1aBh49sQ
Belched from Hell's depths into the rustic charms of the Witch County, Suffolk, thirty long and disturbing years ago, Cradle Of Filth are undisputed giants of the heavy metal realm. Imperious purveyors of a perennially unique strain of dark, dastardly and willfully extreme metal, with deep roots in the worlds of gothic horror and occult curiosity, the band led by Dani Filth has weathered three decades of tumult and trial, earning a formidable reputation as both a singular creative force and one of the most riotously entertaining live bands the metal world has ever produced.