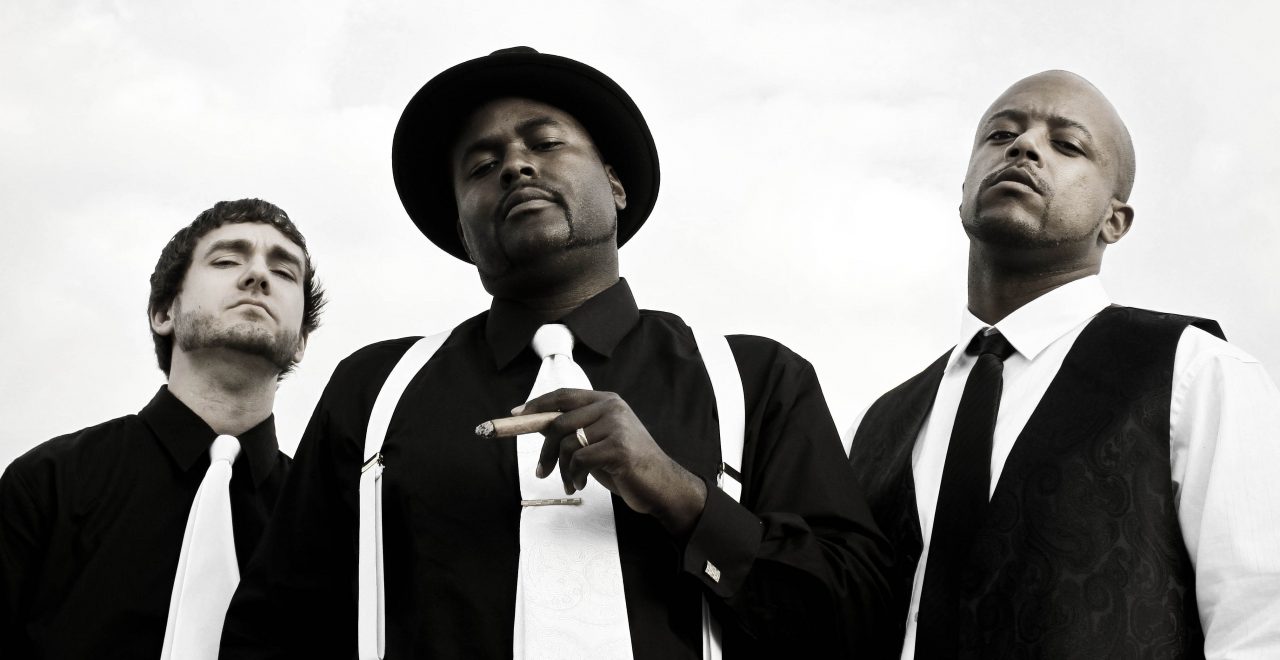 Di, 12. Apr 2011
Cunnin Lynguists
There has never been an anomaly in hip-hop quite like the southern trio
CunninLynguists. Sampling genres from psych-rock to blues, New Roman- tic to polka, they have been musically compared to UGK and Atmosphere in the same breath. They have toured and shared stages with Kanye West and Aesop Rock to equal success. They have produced for Lil' Scrappy as well as KRS-One. They have crafted songs with international soul superstar Cee-Lo Green and politically charged indie-favorite Immortal Technique…on the same album. CunninLynguists have eschewed catego- ries, boxes and labels for 6 years, 3 albums and 2 official mixtapes, all while having what XXL Magazine described as the "Most Hated Name In Rap".
The result? If you want labels…Southern boom-bap. Too white for BET, too black for MTV2. A preacher's son, a caucasian guy from rural Georgia and a convicted felon. But mainly…a self-made career, one of the most consistent catalogs of any current hip-hop act and one of the most loyal, worldwide fanbases in all of indie rap music.
Backed with gritty beats, quality rhymes and 808 thump, the 'Lynguists
intend on recapturing the soul in southern hip-hop. With what Spin Magazine calls "Outkast's tragicomic poignancy", Deacon The Villain, Kno and Natti follow in the footsteps of artists like Goodie Mob, Witchdocter, Ya'll So Stupid, Geto Boys and the aforementioned 'Kast in painting a picture meant to remind the world that politics, death, racism, relationships, religion and struggle are just as relevant to life below the Mason-Dixon as anywhere else.
Their critically acclaimed debut LP, Will Rap For Food, was released in October 2001. CunninLynguists were joined by Floridian emcee Mr. SOS for their 2nd LP, outhernunderground, which was independently released April 1, 2003 on Freshchest Records and QN5 Music and re-released in 2004. Guests included Masta Ace and RJD2. Their most recent LP, A Piece of Strange, was released in January of 2006 via LAU Records and is their most successful album to date.
The group has toured worldwide and appeared at several major European festivals including Splash, Open Air Fraunenfeld, Touch The Lake / Zürichfest, Hultsfred, Quart and in front of 20,000 people at Hip Hop Kemp in the Czech Republic.
Kno, hailing from Georgia and currently residing in Lexington, Kentucky, has been described as "one of the top loop-miners east of the Mississippi" by URB Magazine. He produced the majority of Will Rap For Food and Southernunderground, all of A Piece of Strange, and has also recieved critical acclaim in The NY Times, Rolling Stone and other magazines for his remix of Jay-Z's Black Album, entitled Kno vs. Hov : The White Album in 2004. Born in Versailles, Kentucky, Deacon has also established himself as a producer. His beats have been rocked by the likes of KRS-One, King Tee as well as local Kentucky artists such as Rob Jackson and Bonafide Circle. The son of a reverend, his ear for melody and church trained voice have also landed him hook work for Ruff Ryders, Sean Price and more.
The duo has already begun work as a production team under the name A
Piece Of Strange, currently producing for Lil' Scrappy, Devin The Dude, D-12, Immortal Technique, Warner Brothers' rock and roll outfit Melee and others. They are managed by Lee "Skill" Resnick, whose only other clients are platinum producers Denaun Porter, Naughty By Nature's Kay Gee and Mr. Lee from Houston.
The group now officially counts emcee Natti as the third and final piece of the CunninLynguists' puzzle. After turning to music as a positive release after a 2 year prison stint in the early 2000's, Lex- ington, Kentucky native Natti's gravely drawl and streetwise lyrics give the group a decidedly interesting 3rd angle on the group's al- ready broad range of subject matter.
CunninLynguists will release their 4th studio album, Dirty Acres, in late
November 2007 in conjunction with Bad Taste Records. The album features guest spots from Devin The Dude, Phonte of Little Brother as well as Big Rube and Witchdoctor of Dungeon Family.