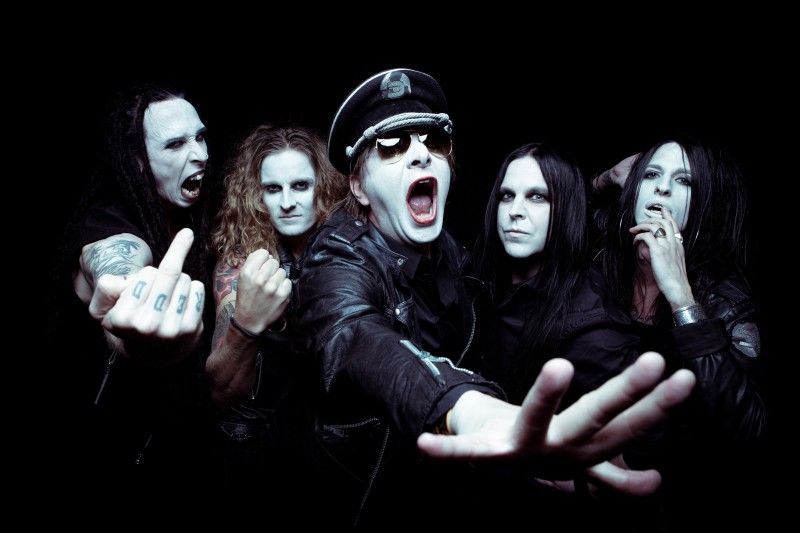 Mo, 27. Mrz 2023
Neuer Termin! Diese Show wurde verschoben wegen Covid-19
** NEUER TERMIN / NEW DATE **
Die Show auf den 27.03.2023 verschoben. Karten behalten ihre Gültigkeit.
The show has been postponed to March, 27th 2023. Tickets remain valid.
———————–
With the uncertainties of possible lockdowns and rising infection numbers, planning a Pan-European Tour as glam metal sensation DEATHSTARS have done is getting nearly impossible and a massive risk for bands around the globe. For this reason, the Swedes see themselves forced to once more postpone their upcoming shows – yet the time will come for you to finally witness the combo live on stage with the songs from their new, still untitled album that has been quietly in the making within the past years.
"It's been a frustrating couple of years, yet because of too much uncertainty regarding the pandemic we need to postpone the European tours again. We of course regret to inform you this but it's not in the hands of the band. We like to thank the fans for patience and hope to see you all during the upcoming shows", states Whiplasher Bernadotte.
Die DEATHSTARS wurden im Jahr 2000 in Strömstad, Schweden, gegründet – geboren aus einer Vielzahl von Einflüssen, die von Black und Death Metal über Rock'n'Roll bis hin zu Industrial reichen, hat die Band mittlerweile . Sie vier Studioalben veröffentlicht: "Synthetic Generation" (2003), "Termination Bliss" (2006), "Night Electric Night" (2009) und "The Perfect Cult" (2014). Mit "Synthetic Generation" waren die Anfänge der Band für viele überraschend, da die Mitglieder alle aus Underground-Extreme-Metal-Bands stammten, und sich mit ihrem neuen sogenannten Death Glam Stil auf komplett neues Territorium gegaben. "Termination Bliss" erregte die sofortige Aufmerksamkeit der Medien und Fans und brachte der Band 2006 eine große Tour mit Cradle Of Filth ein – der Nachfolger "Night Electric Night" platzierte sie noch weiter auf dem internationalen Markt, und brachte ihnen so großes Lob ein, dass sogar Rammstein sie mit sich auf Arena-Tour in Europa nahmen. Auf ihrem letzten Album "The Perfect Cult" haben sie ihren tadellosen Lauf fortgesetzt und auch ihre erste Nordamerika-Tour gespielt, bevor sie einige Jahre unter dem Radar flogen, um nun – wieder gemeinsam mit ihrem früheren Gitarristen Cat Casino begrüßt – auf die Bühnen der Welt zurückzukehren.