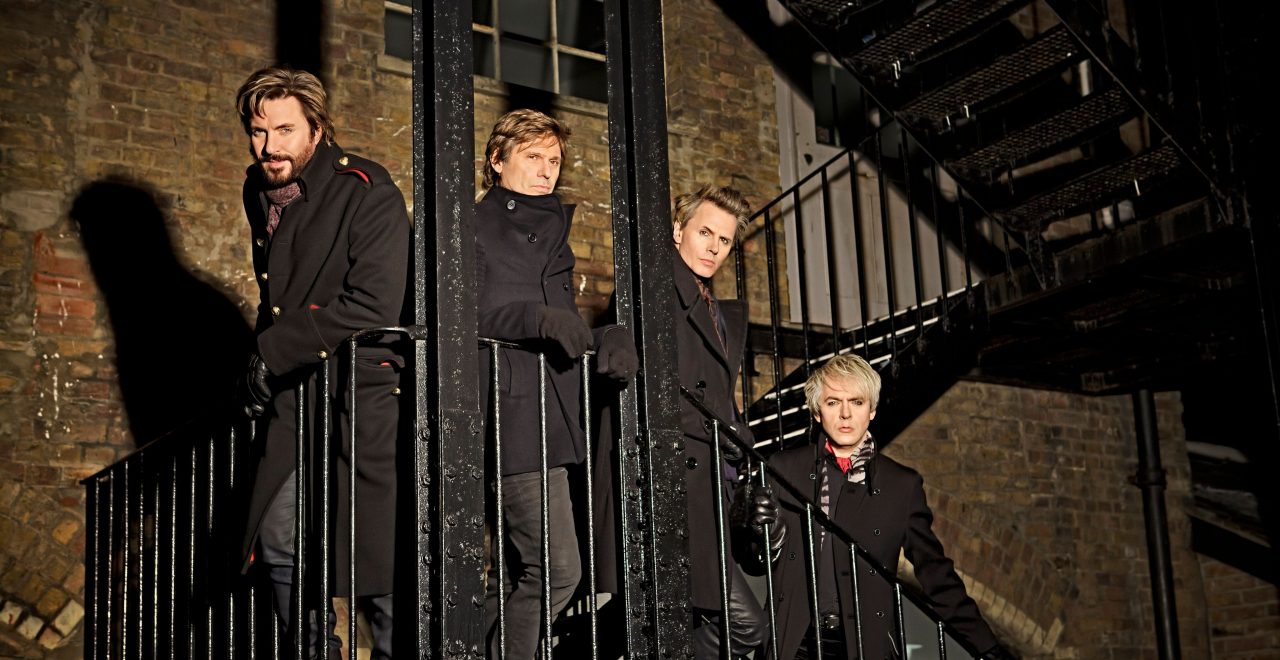 Do, 4. Aug 2011
Diese Show wurde abgesagt
DURAN DURAN
Leider muss das – bereits einmal verschobene – Konzert nun ein weiteres Mal diesmal endgültig abgesagt werden. Es ist aufgrund der Stimmband-Problem des Sängers noch nicht gesichert, wann ein Ersatz-Termin stattfinden kann. Darum werden alle Tickets dort zurückgegeben, wo sie gekauft wurden. Über einen etwaigen neuen Konzert-Termin von Duran Duran informieren wir euch natürlich, sobald der neue Tourplan steht. Wir bitten um Verständnis!
Hier das offizielle Statement:
British rock band, Duran Duran have today announced that they are being forced to cancel their upcoming European summer tour, that was due to start on Thursday 14 July in Dublin, Ireland and run through mid September, due to lead singer Simon Le Bon's ongoing vocal problems. Doctor's believe that Le Bon damaged the muscles controlling his vocal chords during a show in Cannes in early May of this year, causing him to temporarily lose the top part of his range.
With continued physiotherapy and a rigorous treatment plan, the singer's medical team are certain that he will return to full health in the near future, but as the exact timing of this cannot be predicted, they are recommending moving the European dates so as to avoid disappointing fans at the last minute.
The band members are devastated at the news that the shows will not go ahead as planned and are keen to try to reschedule as many dates as possible for later in the year or early 2012. While they wait for Simon's full recovery, they are working together in the studio, rehearsing, to assist with the rehabilitation process.
The postponement of the 'All You Need Is Now World Tour', in support of the band's thirteen studio album, which was scheduled to kick off in the UK in May, marks only the second time in the band's 30 year career that they have had to move a number of shows for any medical reason. Today's announcement has been a particularly hard one to make, as Simon has improved dramatically since the incident in France a few weeks ago, and he feels that he'll be back at 100% capacity shortly. What the band members do not want to continue doing, however, is moving or canceling shows at the last moment as they recognize how difficult this is for both their fans and the teams promoting the dates. With this in mind, they have agreed to move the entire European summer run and will not be putting anything back in the calendar until Le Bon is in full voice.
Details will be available as soon as the band are able to secure venues on www.duranduran.com, together with the local promoters' websites.
Speaking from the UK today, where all of the band members met to discuss the fate of the tour, singer Simon Le Bon said "This has been an extremely difficult decision to make as the injury I seem to have sustained is an internal one and so no-one can tell me exactly how long it's going to take to mend completely. Every day I can see an improvement and each week I recover a part of my upper range. What the doctor's don't want me to do, however, is risk any further damage, so they are saying I need to take some more time away from shows to get back to full strength. If we knew exactly when that might be, we wouldn't have to let this entire run of dates go, but what we feel we can't keep doing is moving shows piecemeal – as it's just not fair on the fans. I am lucky that this has never happened to me before, in thirty years, and that the injury, whilst extremely frustrating is nothing more serious. I am doing everything I can to work through this and get back on track as soon as possible. We have an incredible production we've been working on for this tour – and the new songs are sounding great. This couldn't have come at a worse time – but I am trying to be philosophical about my recovery as there's nothing else I can do."
Partner & Sponsoren
Skalar Entertainment

Musicticket

Bank Austria

Volume

Österreich