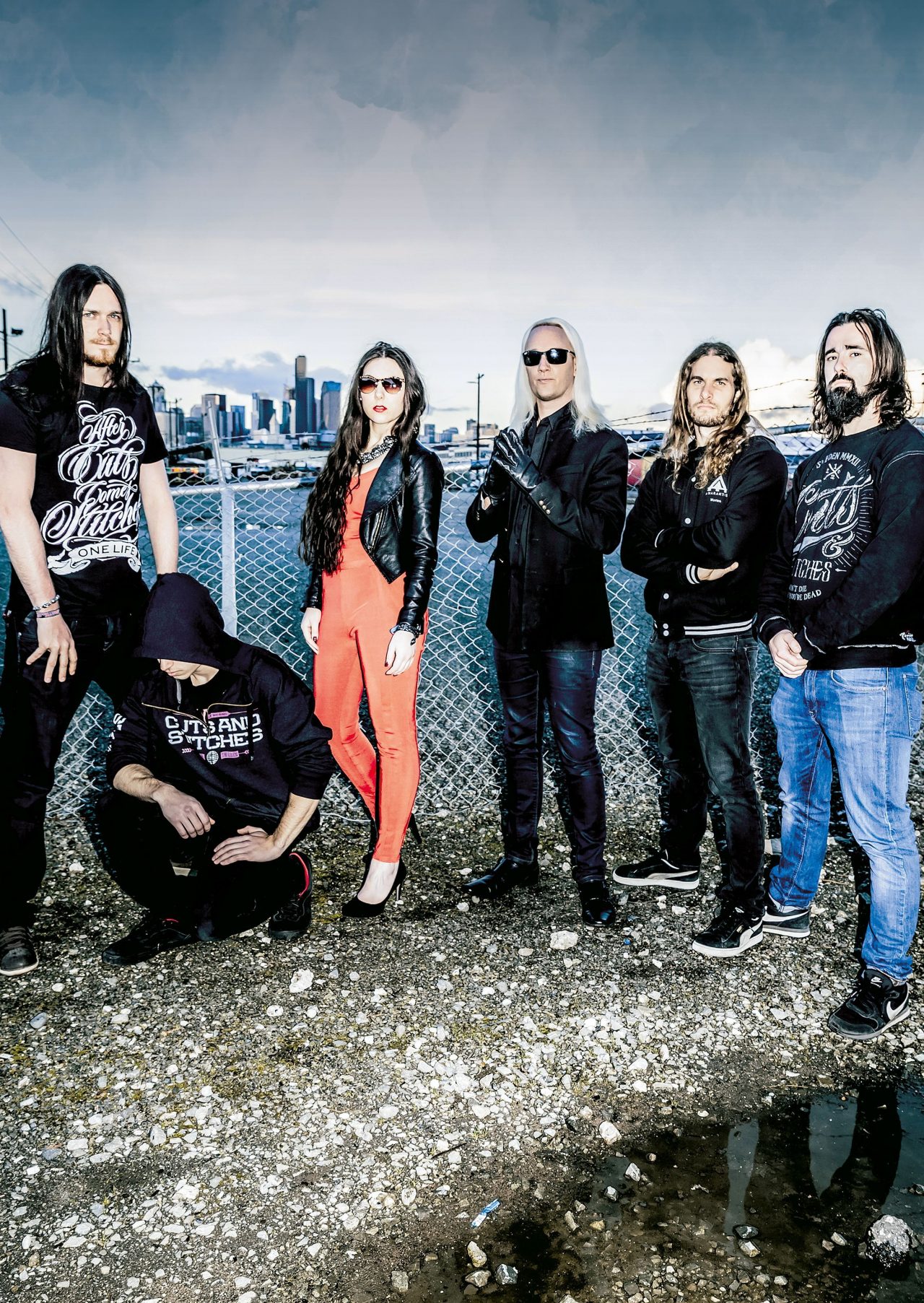 VIP Tickets von ELUVEITIE auf der "Maximum Evocation Tour"Bereits kurz nach der Veröffentlichung der Tourdaten gab es seitens der Eluveitie Fans haufenweise Anfragen, ob es auch bei dieser Tour wieder die Möglichkeit auf "Meet & Greets" mit den Bandmembers geben würde. Gerne kommen ELUVEITIE diesem Wunsch nach und offerieren den Fans folgendes Angebot für alle Shows der Maximum Evocation Tour:
VIP-Ticket:
– Meet&Greet (inklusive einer Performance von zwei brandneuen akustischen Songs)
– Tourshirt
– früherer Eintritt in die Halle (15 Minuten)
– Schlüsselanhänger + Tour Laminate
– Foto mit allen VIP-Ticket Besitzern und der ganzen Band (wird nach der Show zugemailt)
Preis: € 50.—
(Ticket Verkaufsstart: 14. Juni 2017)
Eluveitie and Amaranthe to co-headline "Maximum Evocation Tour"
After their super successful Headline Tour in 2014 Swiss folk metallers ELUVEITIE are hitting the road again with their new album »Evocation II«. After a release show at Summer Breeze, Germany, the band led by Chrigel Glanzmann will embark on a European club tour to present their new songs to the fans live on stage. Swedish modern melodic metallers AMARANTHE will be joining forces with Eluveitie and celebrating their kick-ass live shows. The opening band will be the Dutch newcomers of THE CHARM THE FURY.
Amaranthe's Guitarist Olof Mörck says:
"The 'MAXIMALISM' World Tour relentlessly continues, and this fall we will once again strike Europe will all our might! This time teaming up with Eluveitie, an amazing band with an array of talented musicians, this combo will prove as diverse as hard-hitting and powerful! We cannot wait to return and play some of our absolute favourite cities in the world, and meet all those who have supported us since the early days – and get to know a lot of new faces, as well! This fall, Europe shall march to the sound of 'MAXIMALISM!'"
Eluveitie's Chrigel Glanzmann states:
"As you might know, we're in Tommy Vetterli's iconic Newsound studios at the moment, recording our upcoming album EVOCATION II!
But the 'tour bug' already got us once more and we can't wait to finally hit the road again. And so we're excited to announce our European tour this fall – all the more as we'll be in fantastic company, for we'll bring along our Swedish friends from Amaranthe, as well as the shooting stars of The Charm The Fury, who will open the shows!
And even though we'll present brand new songs off our upcoming acoustic album, we'll of course lay waste your cities with a full neckbreaker set! So expect nothing less than one hell of a fucking metal massacer! m/"
Tickets will be on sale May 2nd, 2017 10:00 AM CET!