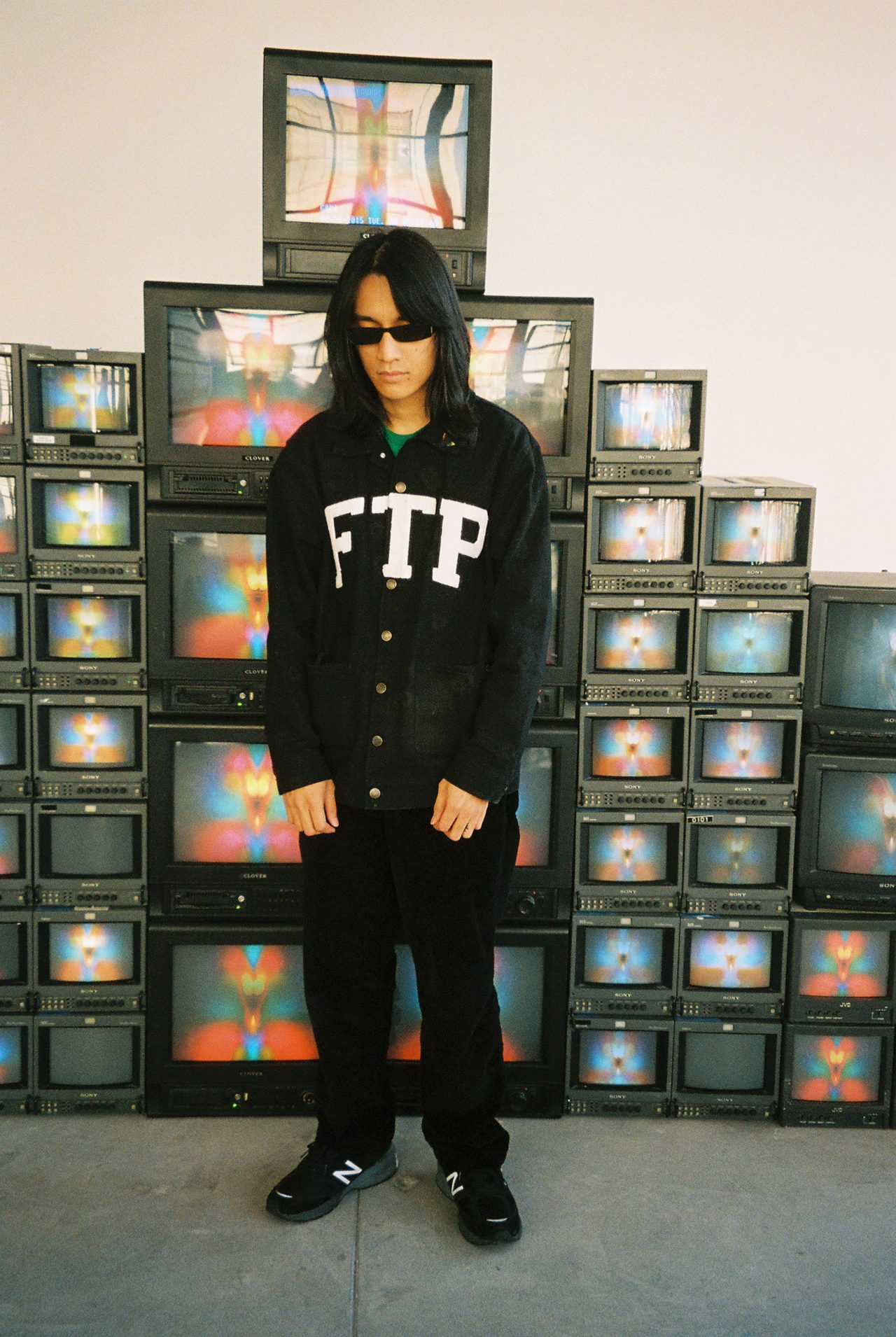 Do, 28. Okt 2021
Diese Show wurde abgesagt wegen Covid-19
Eyedress is the alias of Filipino artist Idris Vicuña, formerly lead
guitarist of Manila based psychedelic indie/noise pop band Bee Eyes.
Born in 1990 in the city of Makati, Philippines, Vicuña relocated to
the US with his family at the age of 6. He was raised in Phoenix,
Arizona before moving to San Clemente, California at the age of 13,
where he started playing bass in a Crass-influenced crust punk band.
In 2005, Vicuña moved back to Manila where he formed Bee Eyes with
friends Julius Valledor and Diego Abad. Valledor taught Vicuña the art
of sampling and making loops. During downtime from the band Vicuña
pursued his own solo project which would eventually become Eyedress.
He released his first record as Eyedress in 2013, entitled "Hearing
Colors". Well received by music blogs, it led to him signing his first
record deal with XL Recordings imprint Abeano. Later that year they
released his EP "Supernatural" which saw praise from publications such
as The Guardian and NME.
He followed up in 2016 with his second full length, "Shapeshifter", on
his own label Babe Slayer. The title track featured King Krule under
his Edgar The Breathtaker alias, as well as several underground
artists including London rapper Oscar #Worldpeace and LA rapper
Pyramid Vritra.
Signed to UK label Lex Records, he released his third full length
record "Manila Ice", an album about love and survival in the
Philippines, in 2017. Showcasing his unique talent for lovesick
composition and songwriting, the album was recorded around the birth
of his first child and represents the hopes and fears of a young
parent. It provided him with an escape from the realities of his
personal life and the dramatic political events in his home city that
continue to unfold.
Enlisting his local friends Jess Connelly, Ankhten Brown, Jasmine and
Teenage Granny, Manila Ice sees eyedress strip his electronic
experimentation back to more traditional songwriting, bringing
striking honesty to the DIY spirit and naratives that weave through
the record.
The follow up was released in November 2018. 'Sensitive G' is a deeply
personal reflection on the joys and pains of his life in Manila told
through the styles he was influenced whilst growing up in the US; R&B,
dream-pop, indie rock, punk rock and G-funk. A more solitary affair
'Sensitive G' was recorded almost entirely by himself in his bedroom
and demonstrates a more refined and visceral approach to his process
and palette.
Following the release of 'Sensitive G' he relocated from Manila to LA,
and began collaborating with like minded artists, such as Triathlon,
Natia and VRITRA. Throughout 2019 his wild live show has been in high
demand, and found him sharing stages with acts like Homeshake, Omar
Apollo, Deb Never, Enjoy, N8NOFACE and B Cool Aid, as well as
supporting Inner Wave on their 13 date west coast tour in June.
Eyedress' 2020 project 'Let's Skip To The Wedding' was his first album
since he moved to the United States. A passionate exploration of the
themes of love, adjusting to life in a new city, and preparing to
welcome a child into this ever changing world. 'Let's Skip To The
Wedding' channels all the uncertainty of 2020 into an eclectic
collection of songs and loved up remedy for the times.
Lead single 'Jealous' grew steadily through early 2020 before viral
success on TikTok catapulted it to success. It's now his most popular
track to date and has introduced him to a huge new audience. The track
has had over 10 million streams worldwide and charted on Spotify's
Viral 50 Chart in the US, UK, Canada and many other countries.
Partner & Sponsoren
Volume

Ö-Ticket

Musicticket