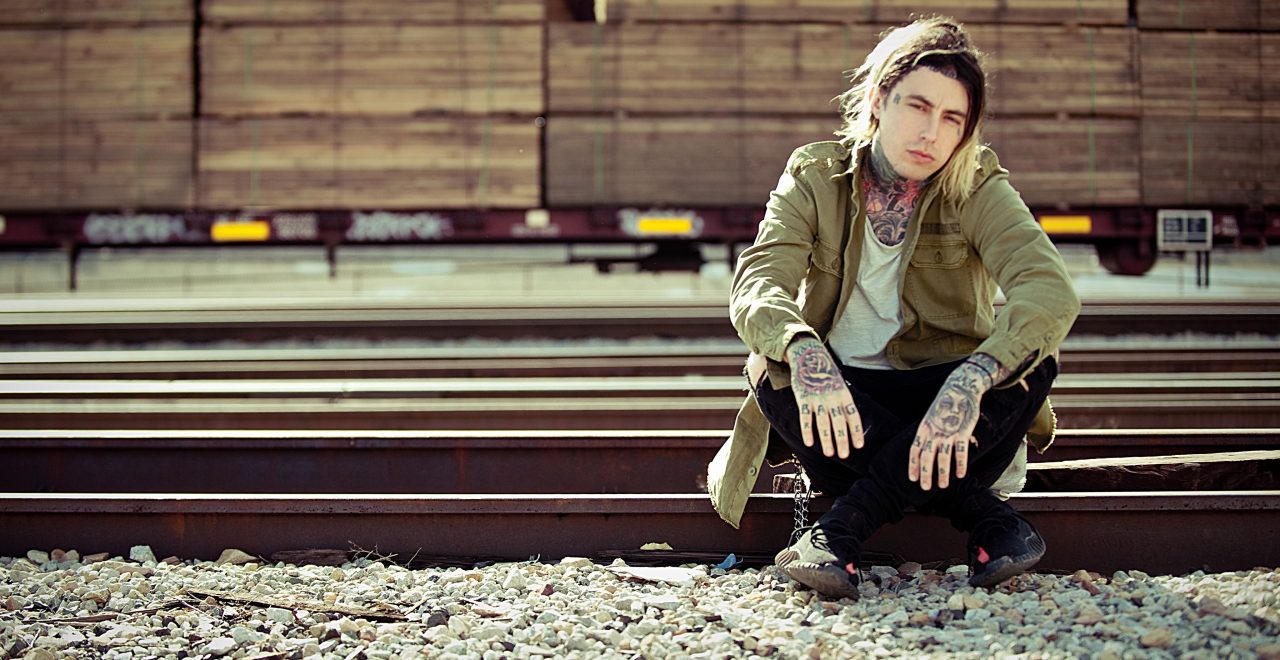 The fine line between genius and insanity, self-seriousness and self-deprecation, implosion and explosion: that is the phantom zone where Falling In Reverse thrives.
Falling In Reverse founder, frontman, and Machiavellian heroic supervillain / villainous superhero Ronnie Radke is the walking, talking, breathing, spitting, screaming, singing, fighting, loving, hyper-confident, sensitive, and vulnerable embodiment of a generation's id. He's the ego and super-ego in the classic Freudian sense, "slipping" all over the place with vicious bite and playful innuendo. With his music, art, and life, he is the living embodiment of broken homes, the frustrated contradiction of self- destruction, and everyday single-minded defiance against a world gone mad.
Coming Home is his latest reinvention, coming full-circle back to the start, reinvigorated as mad scientist conductor of soaring, transcendent, engaging alternative pop-rock with massive radio hooks and a still-beating heavy metal hardcore heart.
Coming Home is the most focused Falling In Reverse album, thematically and artistically. Crafted once again with Michael "Elvis" Baskette (Alter Bridge, Slash, Trivium) the record sees the group at their most atmospheric. It's the latest bold step for a frontman who has defined himself by a mixture of courage and vulnerability, of bravado and introspection. He's tightened his personal inner circle and withdrawn from the antics of the past as he's poured even more of himself into his art.
Falling In Reverse continues to champion the outsider, the cast aside, the underestimated, making music to empower and inspire life's underdogs.