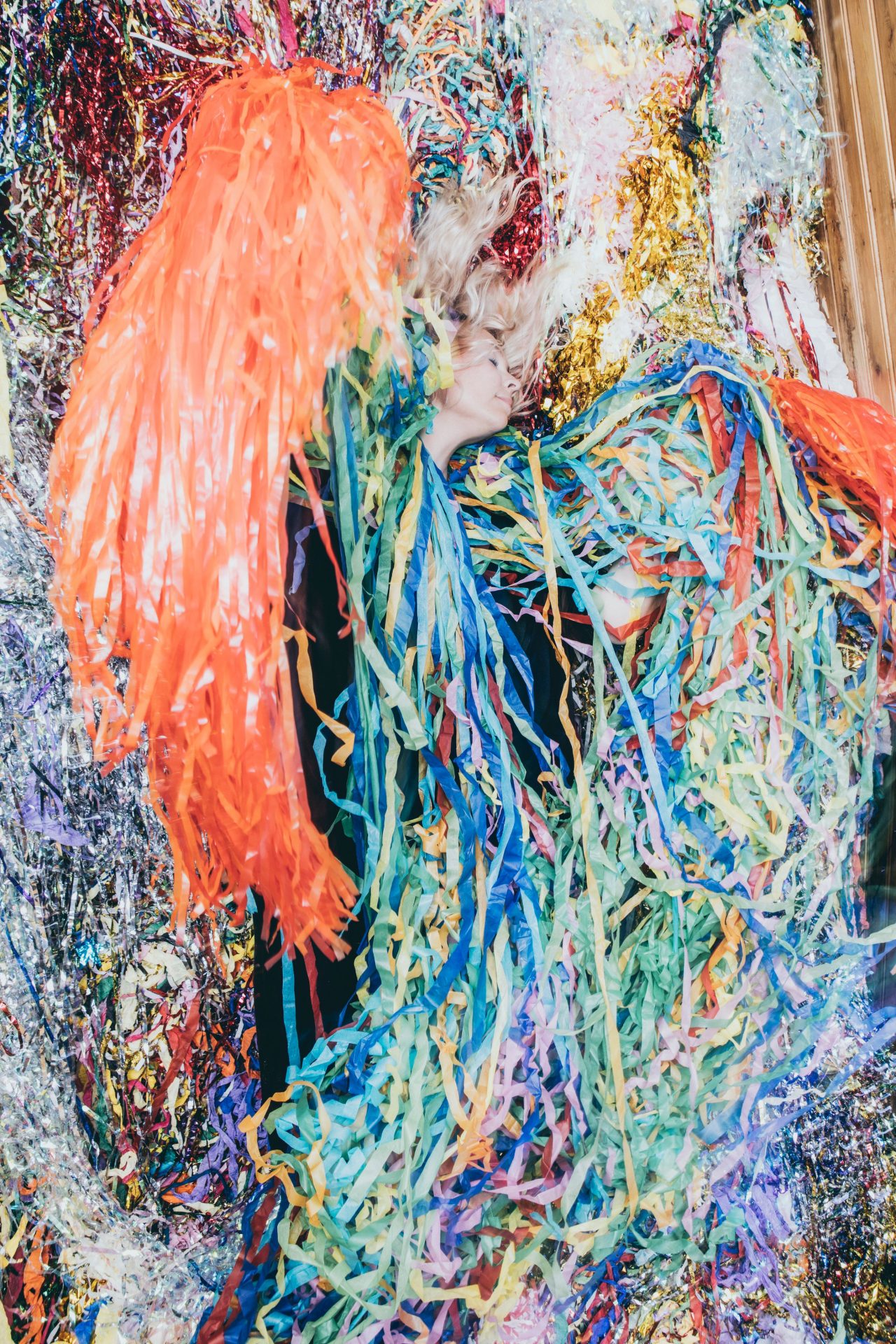 FM Belfast started out as a duo on Christmas 2005 when Arni Hlodversson and Loa Hjalmtysdottir made a song as a present for their friends. What was initially thought of as a studio concept became a live band in the summer of 2006 when Arni and Loa performed in a cave in the Faeroe Islands. Later that year Arni V and Orvar Smarason joined the band. Borko and Egill The dancing Bureaucrat joined them in 2010 and soon Ivar Petur Kjartansson joined as the stage diving drummer with a heart of gold.
In October 2006 they played their first full concert at the Iceland Airwaves festival in Reykjavik. 2007 saw the band establish itself as a solid live act, playing the closing set at that year's Iceland Airwaves festival.
From 2008 and every year since the band has toured all over Europe and played Festivals such as Roskilde Festival, Sónar Barcelona, SXSW, Eurosonic, Transmusicales, Hurricane, Southside, Melt, Rock am Ring, Rock im Park, By:Larm, Spot Festival, Fusion, Hoku Music Night in Tokyo and Immergut. They were reviewed as one of the best live-acts in 2010. Their Eurosonic debut made them the most booked act of the festival only surpassed by The XX. The Austin Chronicle listed them as one of the bands to watch at SXSW and the Denver Post named them one of the top 10 new finds at SXSW. Spin Magazine caught on and made them Artist Of The Day.
2016 was a lively year for FM Belfast. They played the 40th anniversary of Sydney Festival and warmed the main stage for the legendary band The Flaming Lips. 2017 has been very eventful, 4th studio album on the way and the band has been partying up a storm at the European Festival circuit.
FM Belfast has throughout the years been active remixing tracks and collaborating with artists including Martin Kohlstedt, Múm, Men, Gus Gus, and Kasper Bjorke.