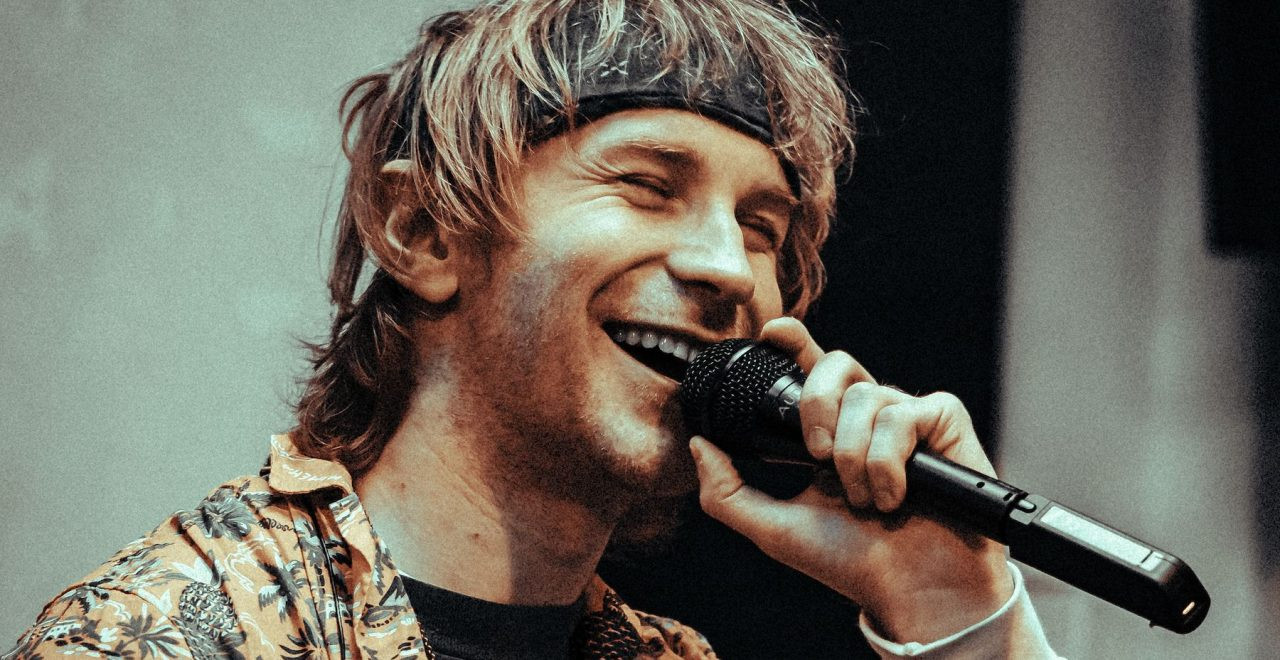 Mi, 15. Nov 2023
Fox Stevenson LIVE
With a knack for writing the soundtrack to your next adventure, Stanley Stevenson-Byrne, better known as Fox Stevenson, sits somewhere between club-centric music producer and heartfelt singer-songwriter. Working outside the constraints of genre, he uses influences beyond dance music often tapping into his pop-punk upbringing. The results are songs that bridge different styles of music while always embodying the signature Fox sound – infectious, adventurous, and always full of charisma.
Fox Stevenson's 2019 debut album Killjoy is the perfect introduction to the Englishman's unique world, marking a new chapter in a so far unmissable career. Alongside Killjoy, which featured the beloved "Dreamland", "Go Like", and "Out My Head", 2019 also saw the birth of Fox Stevenson LIVE, an energetic trio of drums, guitar, and vocals that brought their infectious live renditions across the United States and Europe. "I love melodies, I love big drums, I love big bass, and I love singing over it, and that is the live band."
Of course, the accolades don't stop there – over the last 15 years, Fox has released on Spinnin', Monstercat, Liquicity, Disciple, AntiFragile, UKF's Pilot imprint, and many more, toured the world, earned huge industry support from tastemakers and peers, but most importantly, Fox has captured the hearts and imaginations of fans all across the globe.
With music ingrained deep in his soul, Fox's sound is constantly evolving, each release better than the last, and with no signs of slowing down, there is plenty more in store from Fox Stevenson.