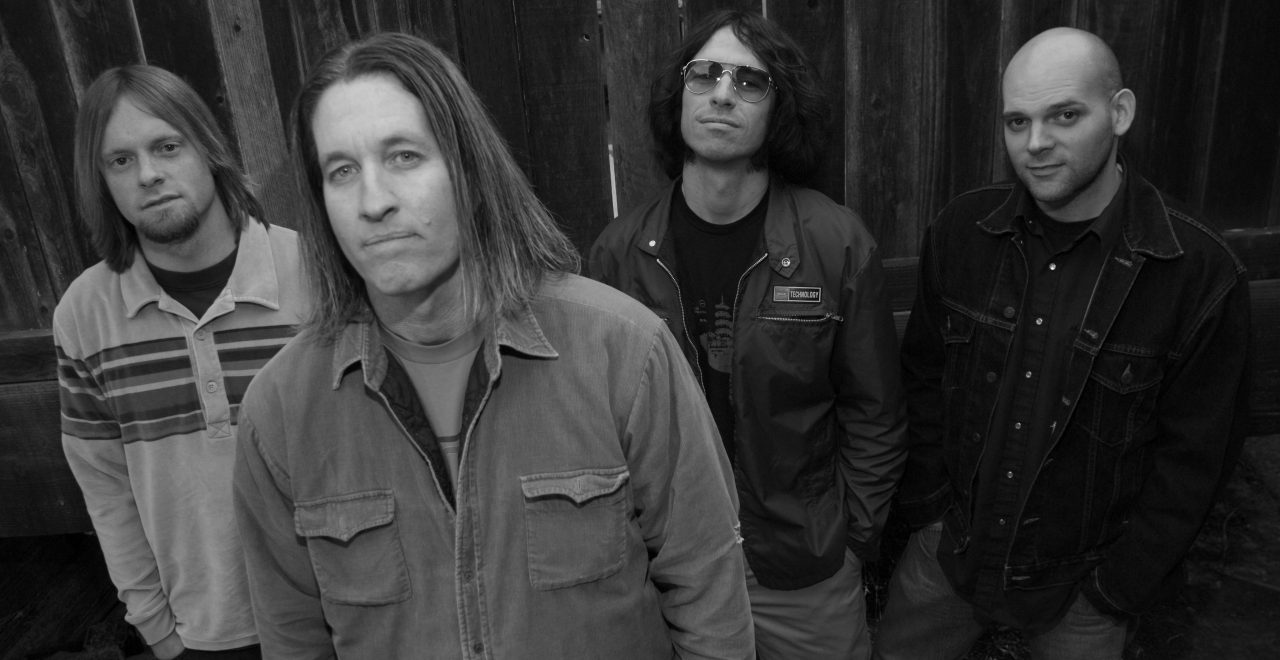 Di, 22. Mrz 2011
FU MANCHU
Southern California's heavy fuzz rock legends FU MANCHU are thrilled to celebrate the 15th anniversary of their major label debut, "In Search Of?"The hardworking group will be undertaking a headlining tour with a set comprised of the entire album from start to finish. Many of these songs will be performed live for the first time ever.
On March 1st, the band will be re-issuing the original album on 180 gram vinyl re-issue on the band's own At The Dojo Records worldwide. The band will also be selling the re-issue at these shows as well as on CD. On March 2nd, FU MANCHU will launch their European trek in the UK. A full listing of the 26 city, 13 country, 4 week FU MANCHU IN SEARCH OF?15 YEARS tour follows this message.
Recorded at Grandmaster Studios in Hollywood, California by the band and Brian Jenkins (Kyuss, Screaming Trees) and mastered by Eddy Schreyer (Slayer, Corrosion of Conformity, Bad Religion, Alice In Chains), In Search Of? was the band's first effort for Mammoth Records. This twelve track collection is considered a classic of the 90's and a pillar for the "stoner rock" movement. Highlights include the lead single, "Asphalt Risin'", "Redline" and fan favorite, "Cyclone Launch." 15 years ago, In Search Of… officially kicked off the journey that FU MANCHU continues today.
Originally formed in 1985 as a Black Flag-influenced hardcore punk band called Virulence, FU MANCHU has since become one of hard rock's most celebrated names. The band released its first single "Kept Between Trees" in 1990 and in the years following, helped give rise to a celebrated style of heavy music tagged "stoner rock" alongside peers such as Kyuss, Monster Magnet and Sleep. Since its inception, the quartet has built itself a fanatical army of loyal enthusiasts all drawn to the group's ridiculously catchy, unpretentious music, guitar-driven sound and carefree lyrics centered on "old muscle cars, choppers, vans, skateboarding and science fiction."
The track listing for In Search Of? is as follows:
1.) Regal Begal
2.) Missing Link
3.) Asphalt Risin'
4.) Neptune's Convoy
5.) Redline
6.) Cyclone Launch
7.) Strato-Streak
8.) Solid Hex
9.) The Falcon Has Landed
10.) Seahag
11.) The Bargain
12.) Supershooter
"I can't believe that it has been 15 years since we recorded In Search Of," states FU MANCHU front man / guitarist Scott Hill. "We are stoked to be playing these tunes for the fans and will be doing a few of them for the first time ever and maybe the last."
The band intends to replicate the classic album experience in upcoming tours with subsequent albums and their companion vinyl re-issues.
FU MANCHU will also tour the U.S. for In Search Of?15 Years later in 2011. Details are expected to be announced in the immediate future.
In addition to Hill, FU MANCHU features guitarist Bob Balch, bassist Brad Davis and drummer Scott Reeder.
a transcendent distillation of Seventies rock heaviness and Eighties punk aggression…what Black Sabbath would sound like with suntans and a fleet of dune buggies at their disposal?the ultimate desert-rock " – ROLLING STONE
"stoner-rock icons? unyielding, heavy-rock" – SPIN
"melodic smoke-soaked bluesy-metal" – THE NEW YORK TIMES
"Invoking the legendary thunder of Blue Cheer as well as the clanging cowbell boogie of Mountain, this quartet creates a near-perfect facsimile of circa-'71 heavy rock. " ? ENTERTAINMENT WEEKLY
"flawless?(a) Frankenstein monster from the discarded body parts of Black Sabbath and less obvious influences such as ZZ Top, Devo and the Cars." ? MTV NEWS
"The amped-up sounds of four asphalt-tearin', Vans-wearin' dudes engrossed in their perpetual search for the perfect wave and the perfect riff. The music of FU MANCHU may be loud and unruly enough to send your average pop geek ducking for cover behind a stack of Emitt Rhodes LPs, but it's also as purely Californian as anything Brian Wilson ever recorded. " ? LA WEEKLY
"In the great scheme of things, FU MANCHU stands proud in the decades-old tradition of cock-rock, a lineage which includes the likes of Grand Funk Railroad, Black Sabbath, Def Leppard, Masters Of Reality, Quicksand, ad infinitum…a stiff dose of full-on hedonism to wash away the bad taste of bland alternative bands." ? THE ONION