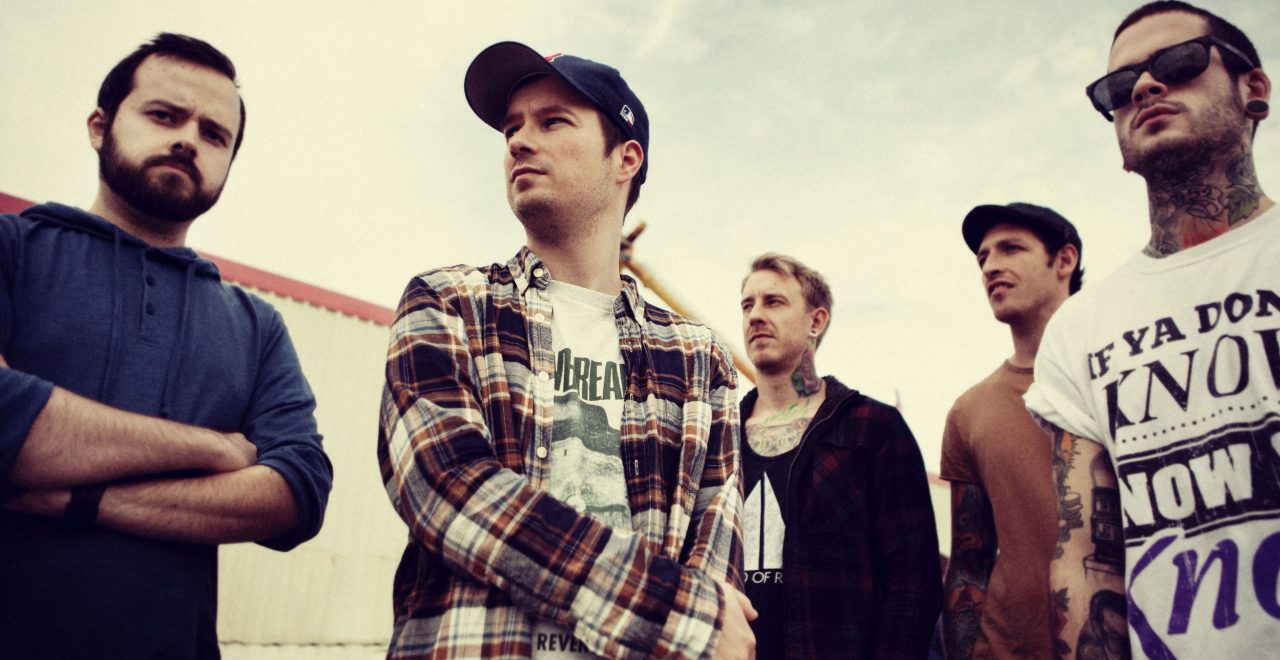 Do, 17. Okt 2013
FUNERAL FOR A FRIEND+ Supports
Over the course of a decade, Funeral For A Friend has changed British rock music forever. A bold, brave, yet undeniably true statement. The band's journey from hardcore roots and DIY shows in Bridgend to major label records and worldwide tours has built a long and prosperous road that many home-grown bands from across the alternative spectrum have been travelling along ever since. Those that play to crowds of thousands each year on Warped Tour, that adorn countless magazine covers, that grace the stages of arenas and that still have ink drying on their recording contracts all owe a debt of thanks to the quintet's approach, ambition and aesthetic.
For those reasons (and more) it would be easy to understand if Funeral For A Friend chose to retreat into the comforts of nostalgia and the appealing warmth of retrospect as they prepare to unleash their sixth LP, Conduit. But, instead of seeking solace in the memories of past triumphs the band have set their feet forward as they embrace a newfound energy and passion for what they do on the record.
For singer Matthew Davies-Kreye, Conduit is their most honest and heartfelt record to date-
"For me the goal on this record was to be honest. I think we've tried that approach in the past but other people in the band have different ideas about how they see a record it can make it tough. Conduit is a new chapter for me in terms of performance and getting ideas and emotions across (a high priority for me on this record). I think with Romesh (Dodangoda, producer) we all did a really good job of putting our hearts on our sleeves."
Undoubtedly a huge reason for this new found passion within the band is recently appointed drummer, Pat Lundy. An unstoppable force when behind the drum kit and carrying a youthful passionate drive when not, Matt agrees that his recruitment has given the band a new lease of life-
"I think he's been a major component in this bands newfound positivity. It's hard to admit it but the five of us now feels like the band we always should have been (no slight on the previous members), in terms of work ethic, drive and musical influences. It seems that Pat was the missing piece of the puzzle. He's incredibly enthusiastic and probably the best drummer I've ever played with."
Funeral For A Friend spent 2012 deliberately quiet, burrowed away working on the short, sharp anthemnic tracks that would eventually make up Conduit. Once again collaborating with friend and producer Romesh Dodangoda, the record is a deliberately short and aggressive beast, often bearing the bands post hardcore influences proudly on it's sleeve, something Matt is very excited about-
"We were definitely influenced by hardcore and punk on this record. Not just in music but in ideas and attitude. Hardcore has been a major part of my musical life since my mid teens and I spent a few years while in Funeral allowing those influences to get buried. Now, with all things considered, I've given those feelings and influences centre stage and it feels like the real me for the first time in a long time. I've always wanted this band to mean something, something more than just music to be enjoyed at face value. I've always appreciated the exchange of ideas, politics and social awareness in the music that I listen to and it's something I've been on the road to writing for a long time now it feels totally fine to voice those opinions in music and in terms of talking about this band. It's refreshing for us and for me."
The album's leading single, Best Friends And Hospital Beds, certainly proves this statement true. A snarling, biting monster of a track that doesn't let up throughout it's brief running time. Elsewhere, tracks such as "Nails" and (2nd single) "The Distance" show the band can still harness and huge hook when needed.
With every emotion captured and channelled through an album that is both immersive and urgent Funeral For A Friend enter 2013 the most determined and excited the band have ever been. Heavy touring is planned throughout the year with the band determined to get back to their roots a little, embracing the smaller rooms and DIY shows that they themselves love.
They are a band ready to explode, but most of all they are a group of guys who are thrilled to be where they are, and excited to be in the band they are in. Matt sums it all up best-
"My goals are simple- to work hard, play shows, have fun with my friends and make music that matters to me. Those are the only goals I've ever had when it comes to this band and they're not going to change."
Amen to that.