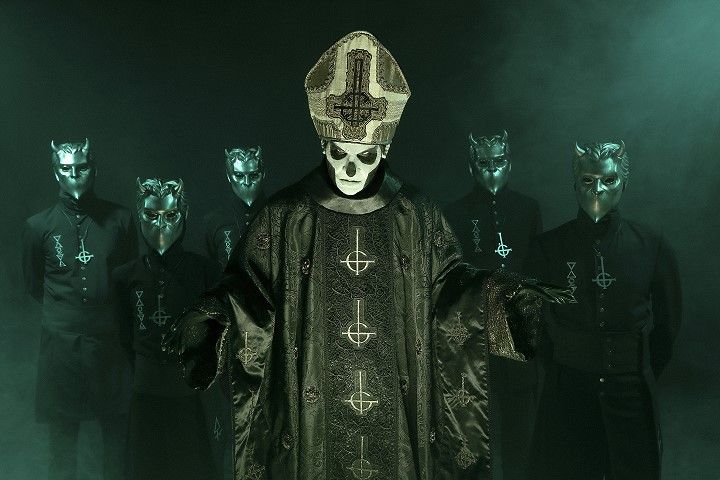 Oh mein Gott!
Da sind sie wieder, diese namenlosen Ghouls und ihr Anführer, Papa Emeritus III.
Mit ihrer harten Rockmusik verzaubern sie nicht nur ihre Fans sondern auch sämtliche heimischen Star- Journalisten.
Genialität beweisen die anonymen Herrschaften auch mit ihrer aktuellen EP "Popestar".
Pflichttermin!
Hier der aktuelle Pressrelease:
Grammy® Award-winning band Ghost have announced the UK/ European leg of their Popestar headline tour – a 29 city run that will start with six rituals in Great Britain.
These dates mark the bands return to UK shores following their extremely special seated show last March at London's legendary Palladium – the world famous theatre situated in the heart of the West End.
Ghost will perform psalms from their surprise EP, 'Popestar' – released on CD, vinyl, and digital via Spinefarm Records/Loma Vista Recordings last September – in addition to songs from their current album, 'Meliora' and beyond. The EP contains interpretations of selections by Echo and the Bunnymen, Simian Mobile Disco, Eurythmics, and Imperiet.
Latest album, 'Meliora', released in August 2015, was met with huge critical acclaim, and has performed incredibly well in charts around the world, reaching No. 8 on the US Billboard Chart and No. 23 in the UK.
Partner & Sponsoren
Ö-Ticket

Musicticket

Volume