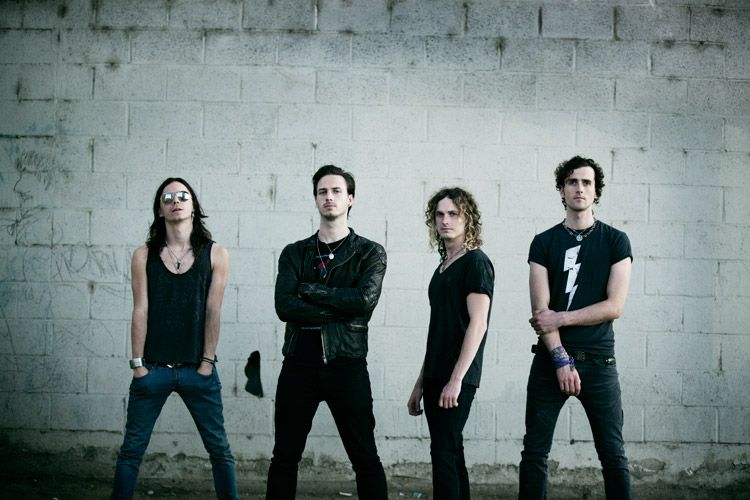 Do, 17. Apr 2014
Diese Show wurde abgesagt
HEAVEN'S BASEMENT
It's with great regret that Heaven's Basement are having to cancel a number of upcoming shows in Europe. Aaron (singer) has been increasingly struggling with his voice over the past weeks and after 200 shows in 2013, he has been strongly advised by a throat specialist that he needs to rest to avoid irreparable damage. To avoid short notice cancellations out of respect for the fans, the band will play the first 5 dates up until April 5th and will then return home.
The affected dates are:
– April 7th – Vega Jr – Copenhagen
– April 9th – John Dee – Oslo
– April 10th – Fangelset – Gothenburg
– April 11th – Klubben Fryshuset – Stockholm
– April 12th – Nosturi – Helsinki
– April 15th – Magnet – Berlin
– April 16th – Centrum – Erfurt
– April 17th – Chelsea – Vienna
– April 19th – Rock N Roll Arena – Romagnano
– April 20th – Schuur – Luzern
– April 21st – Strom – Munich
– April 23rd – Razmatazz 3 – Barcelona
– April 24th – Moby Dick – Madrid
– April 25th – Sala Azkena – Bilbao
The band are keen to stress that this isn't a decision that has been taken lightly and how much the fans support has meant to them since the release of Filthy Empire and regrets this inconvenience to all the fans who bought tickets, which will be refunded at the point of purchase.
"After over 250+ performances globally in the past year, I have been advised to take some time out to allow my voice to recover from the onslaught of the past 20 months of hard touring. We're a band that loath and detest cancelling shows but in the best interests of the future, just this once, it's the right thing to do. I'm incredibly sorry for everybody who planned to come out to see us, but without a shadow of a doubt we will be back on top form as soon as possible!" – Aaron Buchanan