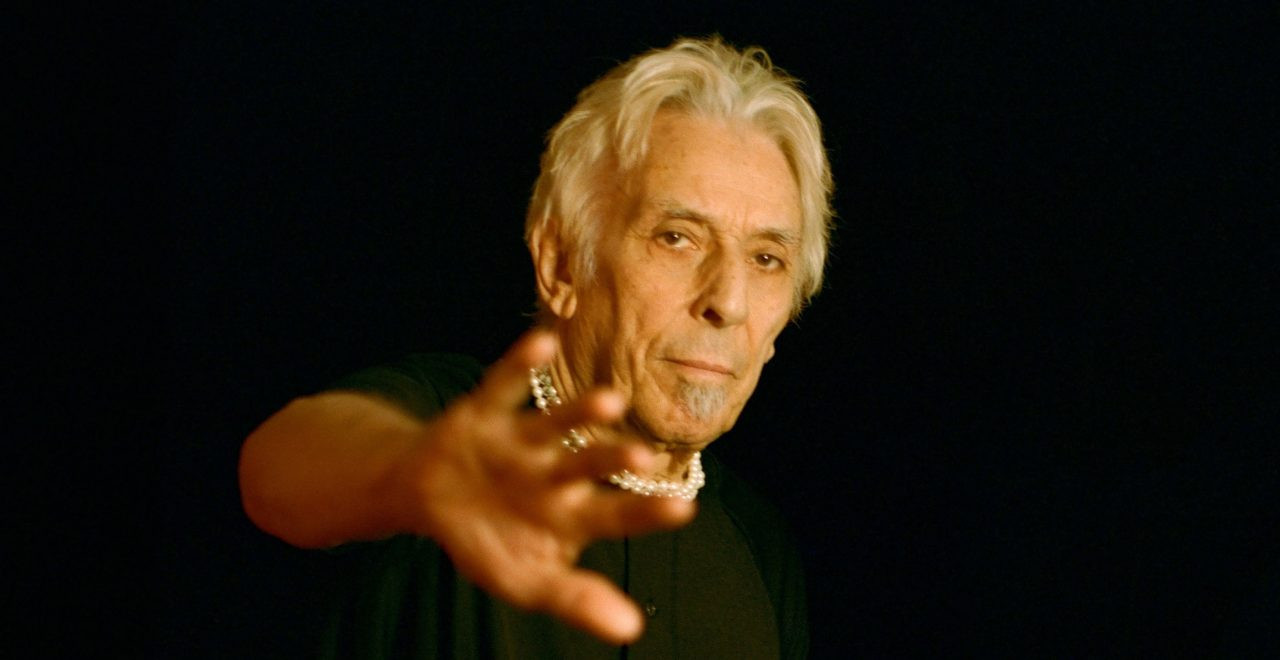 What does John Cale have that the rest of us don't—some gene that engenders infinite restlessness, a rapacious mind that is never satisfied? For nearly 60 years, or at least since he was a young Welshman who moved to New York and formed The Velvet Underground, Cale has been reinventing his music with dazzling and inspiring regularity. To wit, in those early days of fundamentally changing rock 'n' roll, he was also making ecstatic viola drones and playing with La Monte Young's epochal ensemble. There was the bewitching chamber folk of Paris 1919 followed instantly by the gnarled rock of Fear, the provocative and spare song cycle Music for a New Society followed more than 30 years later by mighty and unabashed electronic updates. Are there straight lines between collaborators Lou Reed and Danger Mouse and Sharon Van Etten, or between the avant-garde of downtown New York in the '60s and that of the Internet right now other than John Cale?
Once again, here is Cale, reimagining how his music is made, sounds, and even works. His engrossing 12-track MERCY—his first full album of new tunes in a decade—moves through true dark-night-of-the-soul electronic torment toward vulnerable love songs and hopeful considerations for the future with the help of some of music's most curious young minds. Laurel Halo, Sylvan Esso, Animal Collective: They're but half of the astounding cast here, brilliant musicians who climb inside Cale's consummate vision of the world and help him redecorate there. Cale turned 80 in March, and he's watched as many peers and pals have passed away, particularly during the last decade. MERCY is the continuation of a long career's work with wonder. Cale has always searched for new ways to explore old ideas of alienation, hurt, and joy; MERCY is the latest transfixing find of this unsatisfied mind.
Cale has not been idle since his last album, of course. Performing on the train tracks that divide North and South Korea in the DMZ, finally making it to China and sending the audience into a defiant frenzy, working with Todd Haynes on his acclaimed Velvet Underground documentary: In many ways, he has been as busy as ever, from conducting a stunning orchestra of flying drones to collaborating with fellow Welsh artist Kelly Lee Owens to leading brilliant 50th-anniversary tributes to The Velvet Underground & Nico.
Amid all this, the writings and recordings that shaped MERCY piled up for years, as Cale watched society totter at the brink of dystopia. Trump and Brexit, Covid and climate change, civil rights and right-wing extremism—Cale let the bad news of the day filter into his lines, whether that meant contemplating the sovereignty and legal status of sea ice melting near the poles or the unhinged arming of Americans in response to, well, everything. Lessons from a life (still being) richly lived floated to the fore, too. If we're always regretting our past, he seemed to consider with "EVERLASTING DAYS," aren't we conscripting ourselves to permanent disappointment? And in the end, as he considers alongside Weyes Blood during "STORY OF BLOOD," aren't we more capable of saving one another than a god we will never know?
As Cale considered these songs, he could hear other voices joining him and his nonpareil band. Animal Collective's Panda Bear and Avey Tare became the split personalities locked inside "EVERLASTING DAYS," for instance, representing Cale's assorted shades of self. When Sylvan Esso stopped by the Los Angeles studio, Cale already knew he needed something dark but soft for "TIME STANDS STILL," a song about our repetitive cycles of destruction. Amelia Meath's somehow playfully forlorn incantations do just that, providing the perfect accompaniment to Cale's considerations of how time can stop or sprint, until it's suddenly much "later than you think." Somehow fit for a sweaty dancehall and a seated concert hall, the song performs a similar trick itself, skipping among time and place and setting at will.
Cale likewise imagined noisy contortions beneath the sprawling "MARILYN MONROE'S LEGS," a song he improvised above droning strings—a perfect task for the producer Actress. And he always imagined the lovestruck "I KNOW YOU'RE HAPPY" as a fulsome duet, but he only found his foil when Dev Hynes, who plays guitar here, introduced him to Tei Shi; in the last 90 seconds, she pulls the song skyward, two lovers achieving escape velocity in tandem.
That song is a key to the puzzle of sublimation that happens during MERCY, an album borne of our shared anxieties but forever searching for redemption by whatever means available. Sensual and svelte, "NOISE OF YOU" looks to be uplifted by our most ordinary but transcendent mechanism—love, as Cale croons about waiting to hear a paramour's footfalls on the stairs during the idyllic winter. Meanwhile, on "MOONSTRUCK," Cale emerges from a tense and powerful overture to sing for the first time about his tragic old collaborator, Nico. Sadness stretches through these strings and his circling voice, as he asks how someone so gifted could suffer so much in a such a short time. It's the antithesis of his own galvanizing story, one not of mere survival but real regeneration through new ideas and voices.
During "STORY OF BLOOD," after the holy piano prelude gives way to a frame-rattling beat and synthesizers that feel like sunshine splashed across a snowfield, the voices of Cale and Weyes Blood's Natalie Mering slide past one another, two phantoms trying to find a partner amid the modern din. "Swing your soul," they both sing in aspiration. In the final verse, Cale remembers this existence is not just about himself. "I'm going back to get them, my friends in the morning," his voice offering the words like scripture. "Bring them with me into the light." That's what MERCY does, anyway—suggest a transformative way of existence, where one's own age or the world's malaises don't preclude imagination, intrigue, or the perennial quest to heal. It comes back to get us. If it's MERCY John Cale wants, he's created it not only through these 12 songs but through a lifetime of perpetual self-renewal.