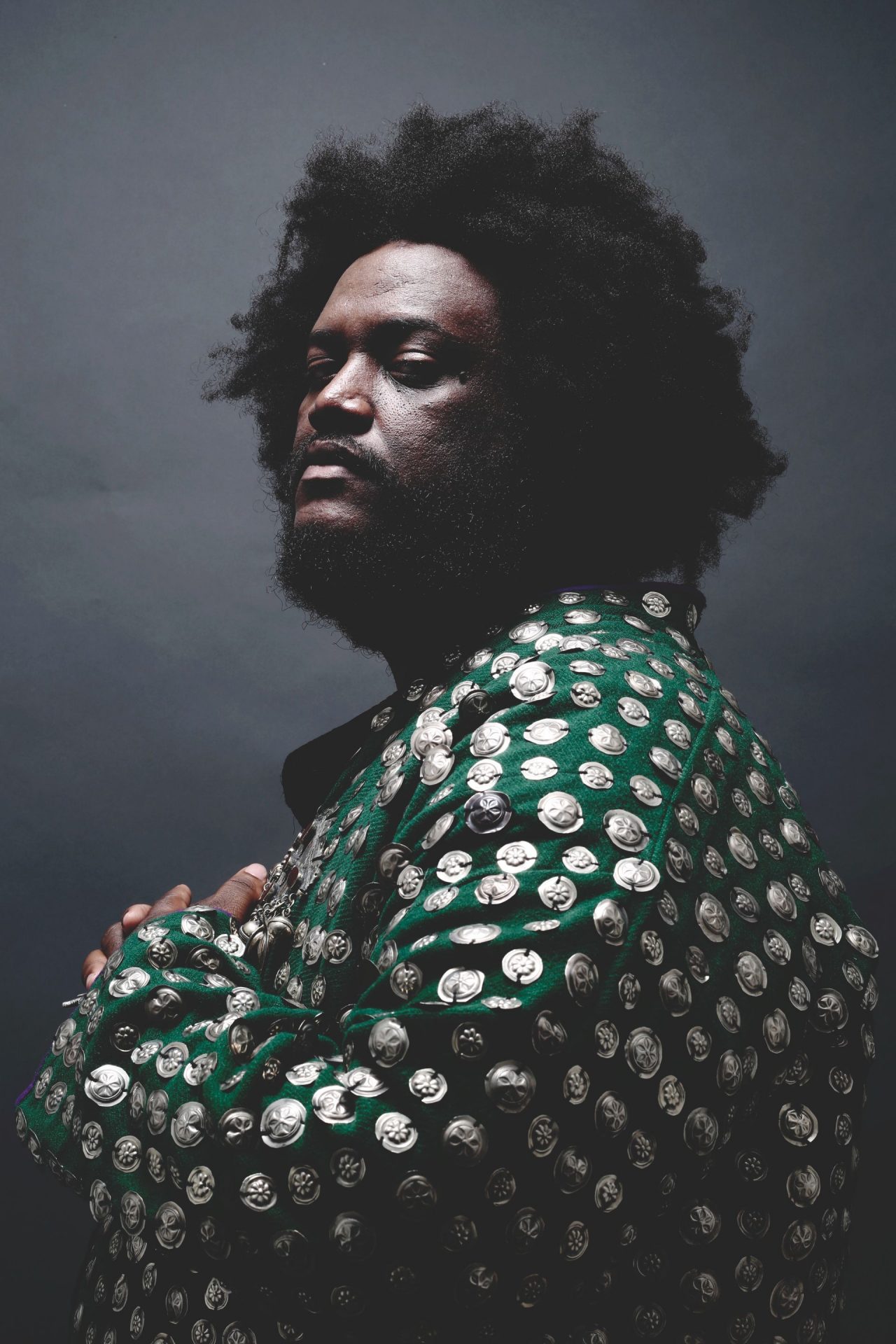 When Kamasi Washington released his tour de force LP, The Epic, in 2015, it instantly set him on a path as our generation's torchbearer for progressive, improvisational music that would open the door for young audiences to experience music unlike anything they had heard before. The 172-minute odyssey featuring his 10-piece band, The Next Step, was littered with elements of hip-hop, classical and R&B music, all major influences on the young saxophonist and bandleader, who exceeds any notions of what "jazz" music is.
Released to critical acclaim, The Epic won numerous awards, including the inaugural American Music Prize and the Gilles Peterson Worldwide album of the year. Washington followed that work with collaborations with other influential artists such as Kendrick Lamar, John Legend, Run the Jewels, Ibeyi and the creation of "Harmony of Difference," a standalone multimedia installation during the prestigious 2017 Biennial at the Whitney Museum of American Art in New York City. In June 2018, Washington released Heaven and Earth to wide praise. The album garnered "best of" awards from Pitchfork, NPR, Variety, GQ, MOJO, and Complex among others. Collaborating
with cutting edge filmmakers Bradford Young, Jenn Nkiru, Terence Nance, and Marc Thomas, Washington helped direct AS TOLD TO G/D THYSELF, a film inspired by Heaven and Earth. The film premiered at the Sundance Film Festival in January 2019.
The fulfillment of Washington's destiny begin when at age 13, Washington picked up his musician father's horn and proceeded to play the Wayne Shorter composition "Sleeping Dancer Sleep On" despite never touching a saxophone or knowing how to play. A Los Angeles native, he was lead tenor saxophone chair in the top jazz ensemble at the Grammy Award-recognized Academy of Music and Performing Arts at Alexander Hamilton High School, and as a senior, started his first band—Young Jazz Giants—with pianist Cameron Graves, and siblings Thundercat and Ronald Bruner, Jr.
Washington received a full scholarship to the University of California at Los Angeles, where he studied ethnomusicology. He recorded his first album with Young Jazz Giants during the summer following his freshman year. The quartet's self-titled debut was dripping with maturity well beyond the players' collective age, and with Washington penning four of the album's seven original songs, became a platform to spread the "now" sound of jazz all around the country.
Following his sophomore year at UCLA, Washington went on his first national tour with West Coast hip-hop legend Snoop Dogg, performing alongside some of the most talented young jazz musicians in the country. Later that year, the young saxophonist joined the orchestra of Gerald Wilson, one of his biggest heroes. After graduation, Washington toured with Grammy Award-winning producer, singer and songwriter Raphael Saadiq, and later that year, returned to Wilson's band on the album In My Time.
His mass appeal continues to grow drawing vibrant, multi-ethnic and multi-generational crowds with tour stops at the world's most prominent festivals such as Coachella, Glastonbury, Fuji Rock, and Bonnaroo. A prominent journalist summed it up best when he wrote "in a millennium largely absent of anything new or captivating in the jazz idiom, Washington has just unleashed a musical hydra grounded in respect and intimate knowledge of the past and striking far out into a hopeful future."