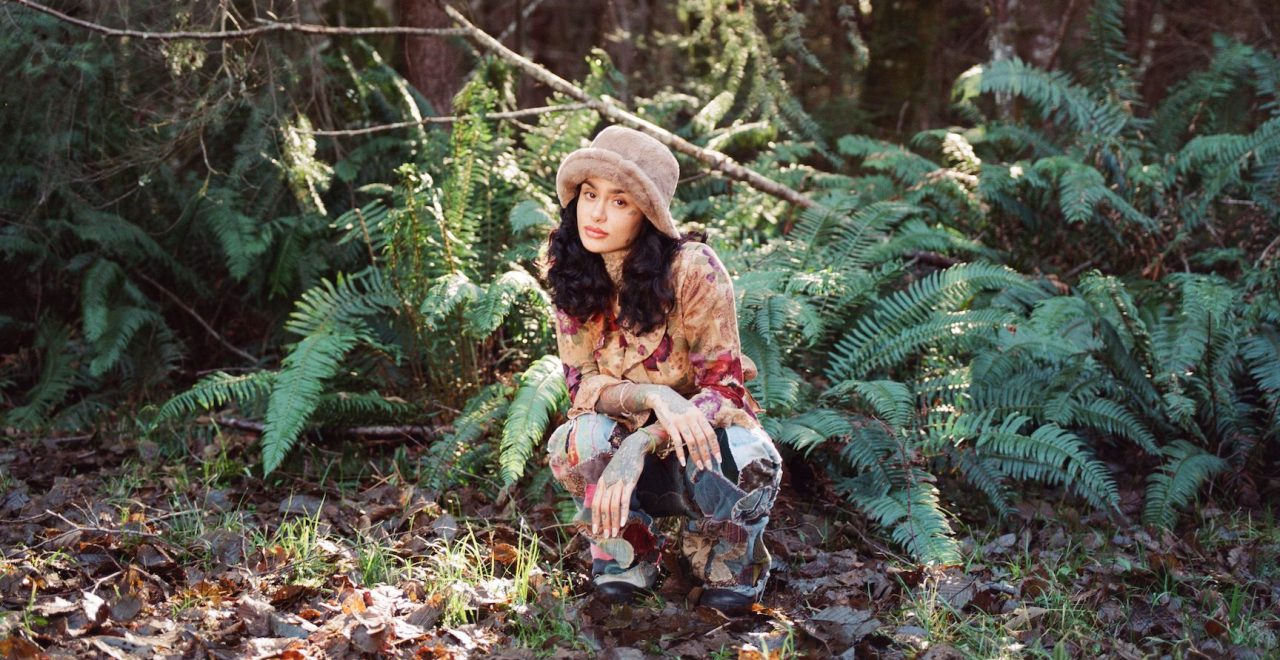 Kehlani will open your eyes, open your mind, and open your heart. For as blunt as she may be about life, longing, lust, and love, her music occupies an elevated state above even the best high—yet accessible by simply listening. The Bay Area-born two-time GRAMMY® Award-nominated multiplatinum songstress unlocks this place anytime she picks up a pen or grabs a microphone. As such, she welcomes everyone into the rapture of her third full-length album, blue water road [Atlantic Records].
"blue water road is a destination in my mind," she explains. "I'm giving everyone access. It's an emotional journey, a sexual journey, and a spiritual journey. To me, the album is like a glass house. Its light, transparent, and the sun is shining right through it."
It's similar to how Kehlani shines as a beacon in the culture…
Since 2014, her light has only continued to glow brighter. Thus far, she has picked up over twenty gold and platinum RIAA certifications, tallied 5 billion streams, and garnered a pair of GRAMMY® Award nominations in the categories of "Best Urban Contemporary Album" for the gold-certified mixtape You Should Be Here and "Best R&B Performance" for the platinum single "Distraction." Beyond blockbuster collaborations with Cardi B, Justin Bieber, Post Malone, Kiana Ledé, Teyana Taylor, and Kyle, she has appeared on soundtracks such as Suicide Squad: The Album, The Fate of the Furious: The Album, and more. Along the way, she received the "Rule Breaker Award" from Billboard Women In Music and performed at Voodoo Music + More, Coachella, and beyond. She reached a critical and creative high watermark with her sophomore offering, It Was Good Until It Wasn't. It not only bowed at #2 on the Billboard Top 200, but it also concluded 2020 on over a dozen year-end lists from Billboard, Esquire, Hypebeast, Nylon, Seventeen, Spin, Stereogum, The Guardian, and many more.
Riding this wave, she poured moments of clarity and joy into her next musical evolution.
"I feel like I became a lot clearer," she admits. "I got a better understanding of grief, life, love, and really myself. I'm in a joyful, dreamy, and introspective place lyrically, sonically, and musically."
To access this space, she teamed up with super producer Pop Wansel [Nicki Minaj, Rihanna, Ariana Grande, Jessie J] and retreated to the sanctuary of her recording studio.
"Pop and I locked in, and we were inspiring each other," she elaborates. "It was so natural. He had a major hand in everything. He's a really good storyteller through sound, and we both wanted to make something we were really proud of."
She teased out the album with "altar." Right out of the gate, it incited tastemaker applause. Vulture urged, "worship at the 'altar' of Kehlani by putting this song on repeat," and Clash christened it "an irresistible return that melds pointed melodic tones with her soulful R&B roots."
Meanwhile, the follow-up "little story" threads together glassy acoustic guitar, finger-snaps, and lovestruck lyrics. She urges, "I want you to do it again, I want you to pick up the pen and write me into the story, you know I love a story."
In the end, Kehlani's heart beats louder than ever as she tells her story on blue water road.
"I want you to hear the time we put into it, the dedication we put into it, the joy we put into it, and the heart we put into it," she leaves off. "There's a serious pulse. I'm at peace now. I'm just a hard-working mom who is only focused on creating my own little world with my family. I'm a completely different person than I could've been, even in my wildest dreams. When you listen to this, I really hope you feel like you went to blue water road and were there with me."