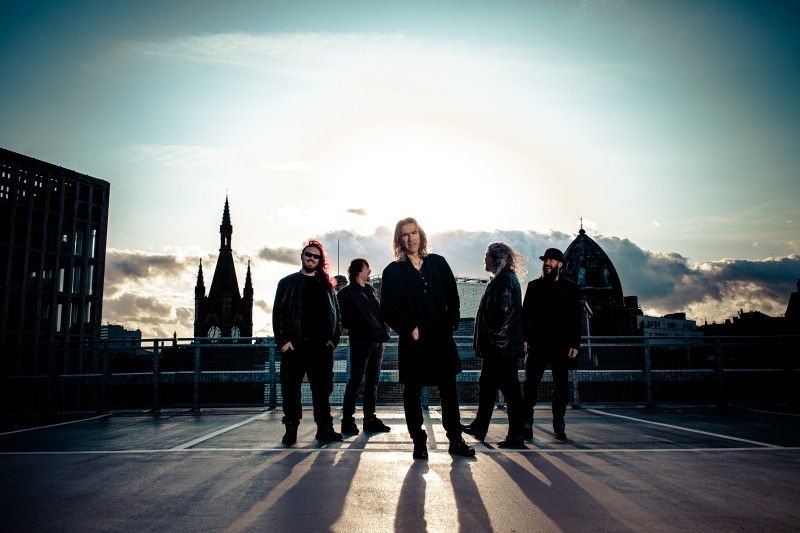 Di, 15. Nov 2022
Neuer Termin! Diese Show wurde verschoben
NEW MODEL ARMY
Zeitplan:
Einlass: 19.00 Uhr
New Model Army Set 1: 20.00 Uhr
Pause: 20.45 Uhr
New Model Army Set 2: 21.00 Uhr
Viel Spaß!
***ACHTUNG/ATTENTION please***
Die Veranstaltung wird erneut auf 15. November 2022 verschoben.
Neuer Veranstaltungsort ist die SiMM City.
Alle Tickets behalten ihre Gültigkeit.
Tickets sind noch erhältlich.
This Show is postponed again to November 15th 2022.
New venue: SiMM City.
All Tickets stay valid.
Tickets are still available.
***
Formed in Bradford in 1980, New Model Army's beginnings were inspired by Northern Soul, Punk Rock and the incendiary atmosphere of the times. Since then, they have had a long, creative and eventful journey. They have been massively influential in 'post-punk', 'folk-rock', 'political-rock', 'goth', 'metal' and all kinds of musical sub-cultures but they have steadfastly refused to belong to any club or style that would limit them.
Even without a specific 'genre' audience, New Model Army still have album sales in the millions, have attracted some of the biggest producers on the planet (Glyn Johns, Tom Dowd, Andy Wallace, Bob Clearmountain, Joe Barresi) and have built up an almost religious devotion amongst fans. There are very few bands in NMA's position of being able to record and release what they like when they like, while maintaining a worldwide following and all without making a single artistic or commercial compromise.
Recent years have also seen a renewal in the band's critical and commercial fortunes. The "Between Dog and Wolf" and "Between Wine and Blood" (2013/14) and "Winter" (2016) albums re-established the band as a significant creative force. And 2019's "From Here", album, recorded on the tiny Norwegian island of Giske against the backdrop of sea, mountains and the current events sweeping the world, has seen their highest ever chart positions and some of their best ever reviews.
2020 will see the band taking the unusual step of looking back over their long career and their huge seventeen album back catalogue to mark their 40th Anniversary.
This is a remarkable band – as hungry and focused as ever, with a continually regenerating audience and insatiable creative ambition.