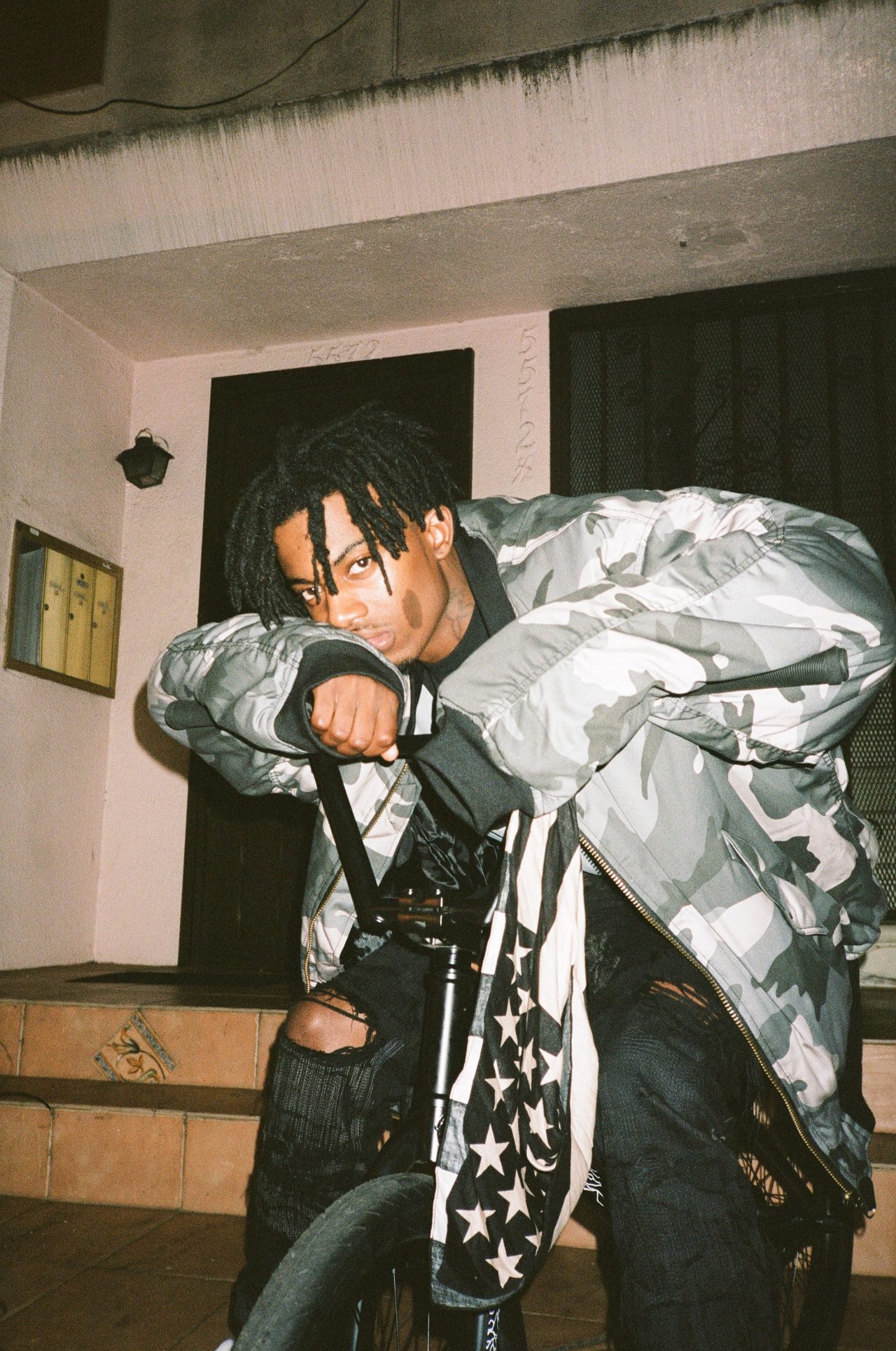 Fr, 9. Mrz 2018
PLAYBOI CARTI
Just a few years after edging into Atlanta's hip-hop underground, Playboi Carti delivered a self-titled mixtape that debuted at #12 on the Billboard 200. His first release for Interscope Records, Playboi Carti features "Magnolia" and "wokeuplikethis*"—two chart-busting singles that embody the 21-year-old rapper's deeply experimental but hook-heavy sound. With both tracks climbing the Billboard 100 and appearing on Spotify's RapCaviar playlist, Playboi Carti has fast emerged at the forefront of today's breakout hip-hop artists.
Within a month of its release, "Magnolia" amassed over 63 million streams on Spotify while earning acclaim from outlets like Pitchfork (who praised the flute-accented track as "gunning for the song of the summer"). Featuring Lil Uzi Vert, Playboi Carti's follow-up track "wokeuplikethis*" has garnered over 42 million Spotify streams and helped push Playboi Carti to #4 on the iTunes album charts.
Born Jordan Carter, Playboi Carti started making music at age 15 and soon found a mentor in Key!, an Atlanta rapper at the epicenter of the city's underground hip-hop scene. By age 18 he'd built a devoted online following, owing mainly to a series of singles released through SoundCloud. His breakout hit "Broke Boi" arrived in spring 2015, around the same time that Playboi Carti made his debut at SXSW and ended up crossing paths with A$AP Rocky. That meeting marked the beginning of his musical partnership with A$AP Mob, which prompted Playboi Carti to relocate to the Bronx as part of his collaboration with the New York-based collective.
Soon after signing to Interscope Records, Playboi Carti joined forces with up-and-coming producer Pi'erre Bourne and set to work on his debut mixtape. Released in April, Playboi Carti has gained major momentum thanks partly to support from heavyweights like Tyler, The Creator, Diplo, and Travis Scott. With the mixtape's release, Playboi Carti has proven to be a driving force in the next wave of hip-hop superstars. "We kinda switched it up," Playboi Carti says. "Lil Uzi Vert, Young Thug, and Lil Yachty—we showed other young rappers that you ain't gotta trap to get on. You can do this and have money in your pocket."
Now based in Los Angeles, Playboi Carti has also won recognition within the fashion world. Along with landing features in Vogue and W Magazine, he holds the distinction of being the only rapper to feature in Kanye West's Yeezy Season 5 show at New York Fashion Week in February.
Having recently sold out headlining shows in New York, L.A., and Atlanta, Playboi Carti appeared onstage at this year's Coachella with Lil Uzi Vert and Gucci Mane and opened for the latter artist on his North American tour in April. With his past live experience also including a support slot on ASAP Ferg's winter 2016 tour, Playboi Carti continues his sold out debut headlining tour of 36 shows across North America this summer.