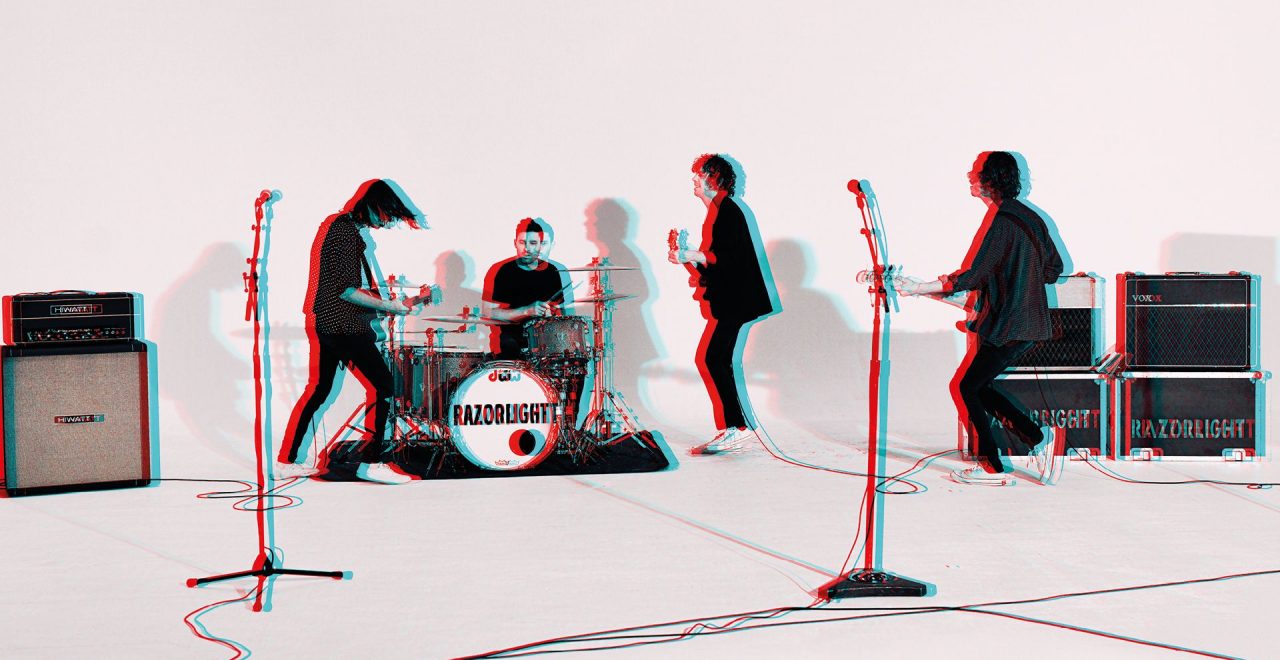 The summer of 2002 was a strange time in East London. A time before social media, before so many of the grassroots venues had been shut down. Suddenly, rock 'n' roll exploded out of its late-90s, post-Brit Pop doldrums. Everywhere, kids were forming bands.
Most of the groups that burst out of this chaotic, creative melee flamed briefly then faded away. Razorlight were different.
Formed around singer/guitarist Johnny Borrell, their debut album, 'Up All Night' perfectly captured the incendiary energy of the squat parties and sweatbox venues of that original East London scene. It also carried a couple of breakthrough, era defining hits, including 'Golden Touch' and 'Somewhere Else'.
With their self-titled follow-up, Razorlight truly made the leap onto the international stage. Lead single, 'In The Morning', reached number three in the UK, and 'America' went straight to number one. The band headlined festivals and toured the world – Johnny appeared on the cover of Vogue and enjoyed a playfully fractious relationship with the national press. A third album, 'Slipway Fires, provided top-ten singles across the UK and Europe.
But, across the music scene, the original fire of that 2000s guitar explosion eventually burned itself out – to be replaced by "landfill indie". In a riotous 2016 interview with Vice, Borrell himself dissected Razorlight's contradictory part in that story. Cutting edge music abandoned guitars in favor of grime and dance. Borrell himself formed a solo project exploring esoteric elements of blues, world music and psychedelic jazz.
This has all left a gaping space at the top of British music for ambitious, fun, inspiring rock music. It is this space that Razorlight have come storming back to fill with their explosively exuberant new album, Olympus Sleeping. As Johnny describes it, 'I made this record in a spirit of nothing but enjoyment. This album is my very pure love letter to a certain type of music – the music that first inspired so many people to form and follow bands.'