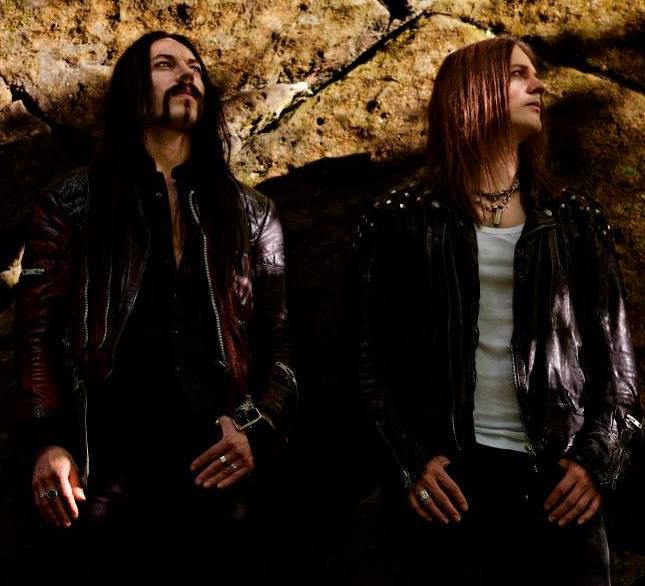 So, 19. Apr 2015
SATYRICON
Sie sind das norwegische Black Metal Aushängeschild. SATYRICON haben sich nie um Trends gekümmert, es war ihnen egal, wie die Welt sie wahrnahm, und verabscheuen musikalische Stereotypen. Das Ergebnis ist eine bemerkenswerte Karriere, die mittlerweile achte Alben umfasst. Bei jedem einzelnen davon ging es, so banal das klingt, immer nur um die Musik, die den Hörer oft überraschte und gelegentlich herausforderte – was, um ehrlich zu sein, eine größere Befriedigung hervorruft als das Abarbeiten standardisierter Genre-Formeln. Vor allem aber zeigt Satyricons Karriere, was man als Künstler erreichen kann, wenn man stets zu seinen Prinzipien und Ambitionen steht.
Offizieller Pressetext der Band:
SATYRICON are proud to announce «The Dawn Of A New Age Tour 2015».
SATYRICON's last tour, World Europa 2013 was a phenomenal success, with the band securing a record amount of sold-out shows in support of their most recent, self-titled album.
This new tour for 2015 celebrates the release of the band's upcoming deluxe double CD/DVD box set, «SATYRICON – Live At The Opera» which is set for a March 2015 release. The set will also available on a vinyl format. «SATYRICON – Live At The Opera» was recorded and filmed at a unique evening at the Norwegian National Opera House and saw the band performing with the renowned Norwegian National Opera chorus. This tour will be SATYRICON's only European tour in 2015, with the band taking a break from touring in 2014, so is not to be missed.
Frontman and band visionary Satyr informs us; «I want to do this tour to complete the circle on the «SATYRICON» album and get behind the «Live At The Opera» set, which is as far away from a conventional live album as you can get. I also want to share that experience with our fans in our «hometown», Europe. «Live At The Opera» came out brilliantly and while this is to be released soon, we are actually working on two more records simultaneously. «The Dawn Of A New Age 2015» tour is a great arena for us to play some out of the ordinary shows. We plan on playing songs that we never play live, we plan on doing live jam sessions, and we want this to be a real 'event', not just a tour supporting the release of an album. We don't play as many live shows as we used to and we like it that way. These days we spend a lot of time in our studio and music has never felt so good. In 2015, you will get to see the beginning of the new SATYRICON which is a band that is waving goodbye to the pre-set formulas of the music industry. You can't vote on songs for us to play, there won't be any lame sponsors, but if you play an instrument particularly well, get in touch with us and come jam with us on stage – or you can just enjoy watching. This tour is to celebrate our relationship with our fans. I think this has the potential of being our best tour ever and I know it's going to be absolutely fantastic».
Partner & Sponsoren
Skalar Entertainment

Musicticket

Ö-Ticket

Megacard

Volume