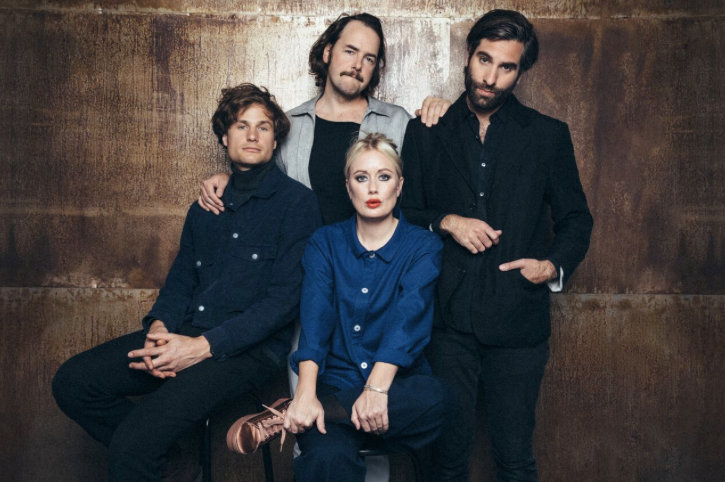 Swedish indie band Shout Out Louds return with their new single "Oh Oh" which is the first new piece of music from the band in four years. The single is taken from their forthcoming fifth album due for release later this year. Shout Out Louds went back to basics to record their new material – it´s warm and melancholic indie pop / rock.
The band explain:
"Oh Oh" in some way feels like the trigger for this album. We felt, as soon as we had completed it, that the only way we could and should do this was to focus on the energy, the feeling in everything. We wanted get back to our roots, to our togetherness and some kind of craftmanship. We reminded ourselves that we are a band that love each other and to play together. The rest is pretty unimportant to us.
It´s been four years since last album "Optica" was released, but this fall it´s finally time for Shout Out Louds to release a new album. During these past four years families have been built, kids have been born and furthermore lead singer Adam Olenius released his solo EP, Bebban Stenborg released an album with her band Astropol and bass player Ted Malmros released music with duo A Nighthawk. Then the time was right to kick-start Shout Out Louds again.
The band tells more about the process and the single:
"The producer Fredrik Swahn gave us great energy and made us a better band. He even succeeded in making us better friends, how that´s even possible. We had fun and at the same time returned back to the core of what we do. "Oh Oh" is lot about keeping that feeling; never to let go of a dream."
The majority of the forthcoming album has been recorded in a small basement studio in Stockholm with producer Fredrik Swahn. He is a member of the band The Amazing and have recently also worked with French artist Melody´s Echo Chamber.