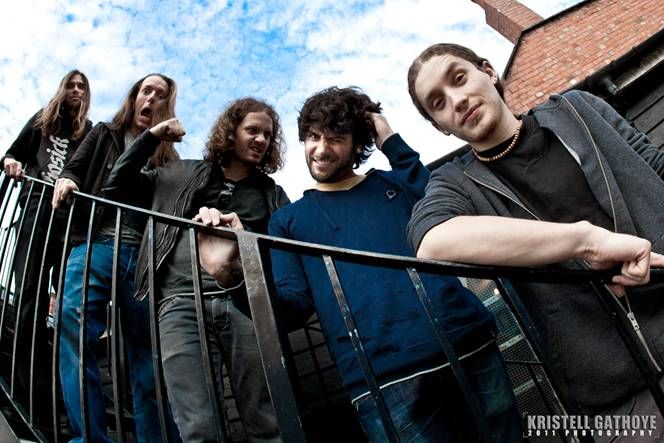 So, 14. Okt 2012
Diese Show wurde abgesagt
TESSERACT
Die Show muss leider abgesagt werden – hier das offizielle Statement der Band dazu:
"Following the announcement of AAL's cancellation of their headline tour, we have very reluctantly been forced to cancel some of our planned headline shows in Aarau, Vienna and Ostrava however rest assured we will be coming back next year. Please note the rescheduled dates for the Paris and Nijmegen:
Monday 22nd October – Le Batofar – Paris, FR
Tuesday 23rd October – Merleyn – Nijmegen, NE
We are again very sorry for the inconviences caused and will make it up to all the fans who are missing out!"
Karten können an den jeweiligen Vorverkaufsstellen zurückgegeben werden.
Die britischen Progressive-Hopefuls TESSERACT schlagen wieder zu. Zwar lässt ein neues Album noch auf sich warten, dafür sorgt die Band mit einer bezeichnenderweise "Perspective" benannten EP dafür, dass uns bis zur nächsten LP nicht langweilig wird.
Es bleibt dabei: TESSERACT gehören zu den großen Hoffnungsträgern im Progressive-Bereich. Zwar ist "Perspective" keine essenzielle Veröffentlichung, aber sicher nicht der Lückenbüßer, als der EPs üblicherweise gehandelt werden. Fans dürfen in jedem Fall zugreifen, alle anderen lassen sich zuerst von "One" dazu machen.