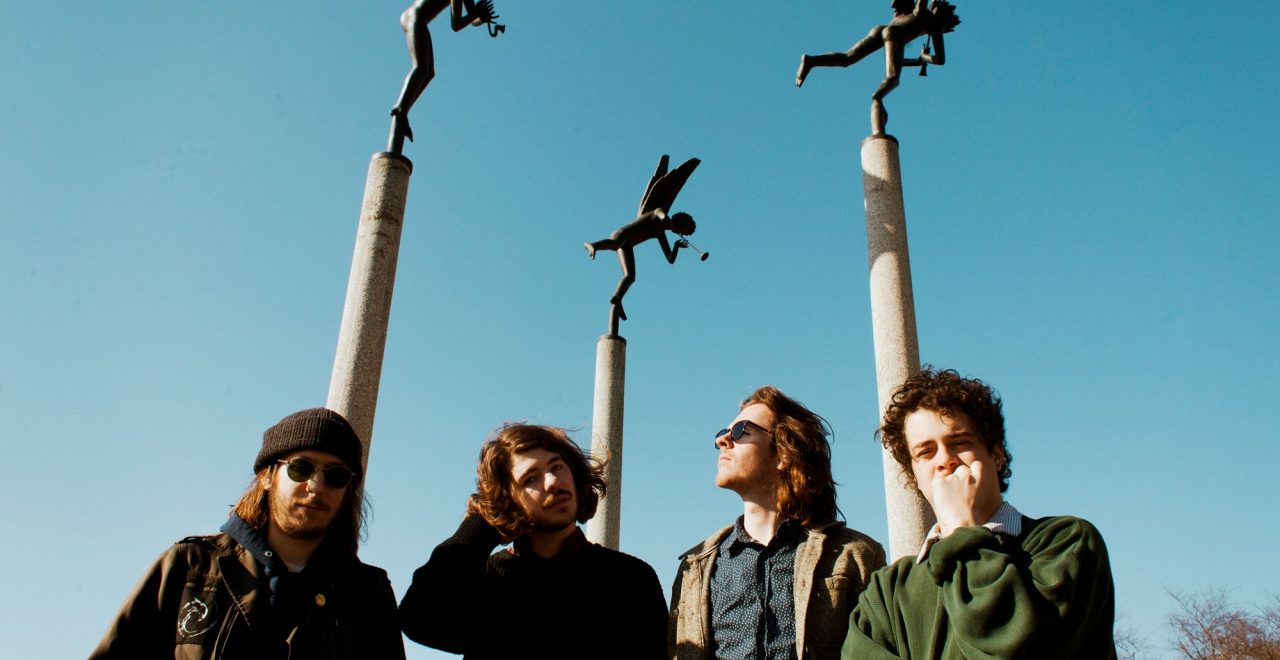 The Districts are a four-piece indie rock band from the small town of Lititz, Pennsylvania. The group formed in 2009 while members Rob Grote, Mark Larson, Connor Jacobus, and Braden Lawrence were all still in high school. The prolific young band released their first EP, Kitchen Songs, in 2011 followed by Telephone, their debut full-length, the following year. Their second EP, the more acoustic-leaning While You Were in Honesdale, was released in late 2012 and the band continued to perform regionally. Their mix of jangly indie Americana and blues-inspired rock caught the attention of Mississippi's Fat Possum Records, which signed the Districts in 2013. In January 2014 Fat Possum issued the band's self-titled third EP, which contained three remastered songs from their Telephone album along with two newly recorded tracks.
2107 they return with their first piece of music since their 2015 album, A Flourish and a Spoil. "Ordinary Day," mixed by John Congleton (St. Vincent, Angel Olsen, Explosions in the Sky), gives us a glimpse of what's to come.
The band's Robby Grote comments, "'Ordinary Day' deals with a sort of personal alienation and the realization that you and the world you've existed in have changed. Sort of the feeling of coming through a tunnel and having no way of relating to things in the same way as before. It was written in late summer/early fall and came together quite naturally… Personal lives were in flux and we were sitting around Philly losing our minds."
The Districts are currently putting the finishing touches on a new album coming out later this year via Fat Possum.