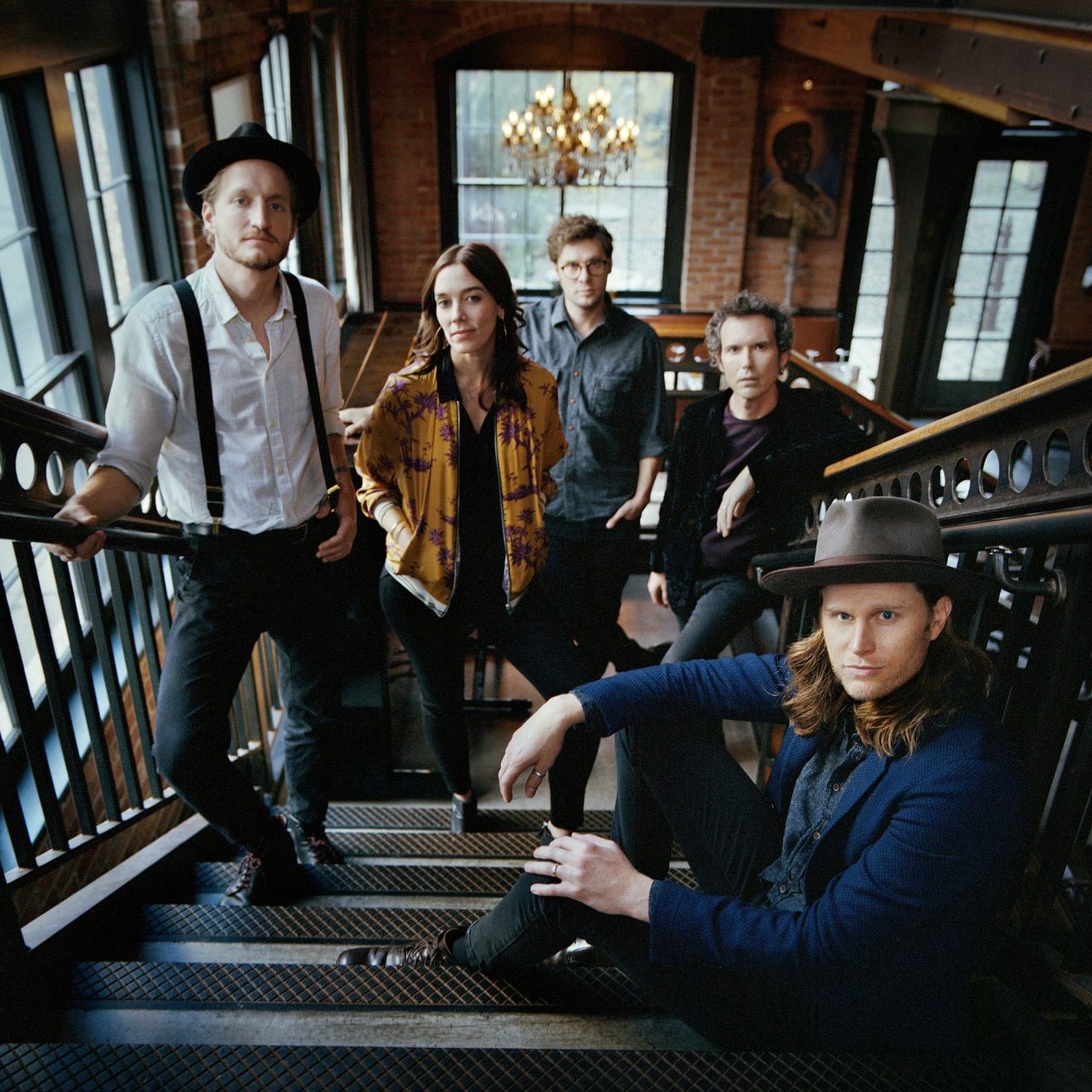 Sa, 9. Nov 2019
FM4 Indiekiste presents
THE LUMINEERS, Special Guest: MIGHTY OAKS
Schon mit ihrem Debut Album wusste die Welt, dass mit dieser Band in der Musik etwas Wunderbares entsteht.
Durch eine TV Serie endgültig mit dem Durchbruch gesegnet und mit besonderen Emotionen ausgestattet, bringen The Lumineers diese leisen und doch gefühlsgeladenen Momente mit, die ihre Fans so sehr schätzen.
Kling grob gesagt wie eine Verbindung als Rock, Folk und dem richtigen Schuss Indie Pop, ist dann aber doch viel mehr.
Muss man einfach gesehen und gehört haben.
The Lumineers Konzerte sind Pflichttermine für die Seele.
Bitte beachtet folgende VVK-Hinweise.
Die Tickets werden am Freitag, den 12. April um 9 Uhr morgens (10 Uhr MESZ) in den allgemeinen Verkauf gehen
· Einkäufe sind auf [6] Tickets pro Person beschränkt.
· Unsere autorisierten Ticketagenturen sind: www.oeticket.com; www.musicticket.at; https://bankaustria.wien-ticket.at/de/tickets/
· Barrierefreie Tickets sind über www.oeticket.com erhältlich
WEITERVERKAUFSBESCHRÄNKUNGEN:
· Tickets werden storniert und sofort ungültig, wenn sie weiterverkauft oder zum Verkauf angeboten werden
· Es ist insbesondere untersagt, Tickets über ausbeuterische sekundäre Ticketseiten wie Viagogo oder StubHub oder über andere nicht autorisierte und Sekundär Ticket Plattformen, einschließlich Facebook, Gumtree oder eBay, weiterzuverkaufen oder anzubieten.
· Tickets, die über Dritte und andere nicht autorisierte Verkaufsstellen, einschließlich Online-Auktionsseiten, verkauft werden, sind für die Zulassung nicht gültig. Durch den Wiederverkauf eines Tickets wird der Ticketinhalt ungültig und der Eintritt des Tickets kann abgelehnt werden.
ANDERE WICHTIGE INFORMATIONEN:
· Tickets sind nur für Verbraucher und für den persönlichen Gebrauch bestimmt. Unternehmen oder Händler, welche Tickets zu kommerziellen Zwecken oder zu kommerziellen Zwecken kaufen werden storniert.
***
TICKET SALES:
· Tickets go on general sale at Friday April 12th at 9am UK / 10am CEST
· Purchases are limited to [6] tickets per person.
· Our authorised ticket agents are: www.oeticket.com; www.musicticket.at; https://bankaustria.wien-ticket.at/de/tickets/
· Accessible tickets are available through www.oeticket.com
RESALE RESTRICTIONS:
· This ticket/s will be cancelled and immediately become invalid if resold or offered for sale
· In particular, it is prohibited to resell or offer to resell tickets though exploitative secondary ticketing sites like Viagogo or StubHub, or through any other unauthorised and unprotected platforms including Facebook, Gumtree or eBay.
· Tickets sold via third parties and other unauthorised outlets, including online auction sites, are not valid for admission. Reselling a ticket makes it void and the ticket holder may be refused entry.
OTHER IMPORTANT INFO:
· All tickets are a personal & revocable license. Tickets remain the property of the promoters, and must be surrendered to the promoters upon request.
· Tickets are for consumers only and for personal use. Businesses or traders purchasing tickets for commercial use or commercial intent will have their orders cancelled.
***
Offizielle Presseaussendung.
After the triumph of their UK and US No.1 record, The Lumineers are back with their third studio album, 'III', out on Decca Records on September 13th. The two-time GRAMMY nominated band have also released 'Gloria', the first single from the album, out today.
A conceptual album presented across three chapters, 'III' is audacious: every note, every syllable, and every moment of silence in between is emotionally charged. The album is darker in tone anything they've done before, with each part centring on one main character from a fictitious family known as The Sparks, who span three generations in the album's storyline. Mixing raw emotional themes with their ear-catching melodies, expressive vocals and trademark acoustic sound, 'III' moves masterly in artistic directions not yet traveled by the band.
Written by the two founding members, Wesley Schultz and multi-instrumentalist Jeremiah Fraites, the album sees violinist/vocalist Lauren Jacobson officially joining the band, after playing on their previous two albums. Lauren completes the touring lineup that includes pianist Stelth Ulvang, bassist/backing vocalist Byron Isaacs and multi-instrumentalist Brandon Miller.
The Lumineers self-titled 2012 debut album broke into the Top 10 of the UK Official Album Charts and was certified triple-platinum in 2018. Their second album, 'Cleopatra', released in 2016, was certified platinum and hit No.1 in both the UK Official Album Charts and No.1 on the Billboard Top 200 in its week of release.
The band has sold out tours across the world, selling over 300,000 tickets on 2017's 'Cleopatra World Tour' which ended with 27 sold-out arena shows. Their discography has racked up a total of 4.2 billion streams and 4.6 million album sales worldwide.
The Lumineers have also supported icons and their musical heroes on the road, including Tom Petty & the Heartbreakers at British Summer Time Festival in London's Hyde Park in 2017. This year, the band will tour across the US and Europe, with nights at three UK arenas including a date at London's O2 Arena.
Regarding the new album, Fraites says, "This collection of songs worked out in a beautiful way, and I feel with this album we've really hit our stride."