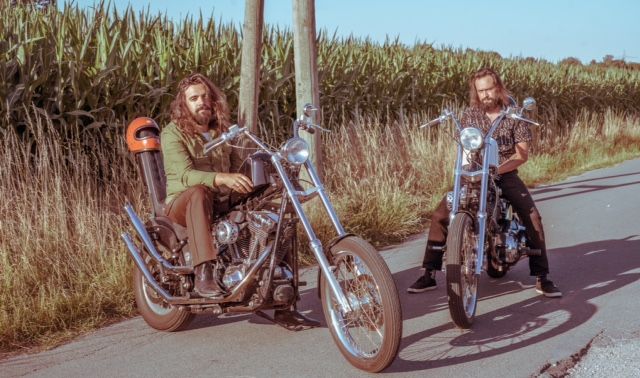 So, 14. Apr 2019
THE PICTUREBOOKS
The Picturebooks gehen 2019 wieder auf Tour und kommen auch nach Wien. Da muss man dabei sein.
Hier der offizielle Press Release:
THE PICTUREBOOKS announce UK & European Headliner Tour April/May 2019
The primal blues-rock duo THE PICTUREBOOKS will be releasing their new album "The Hands Of Time" on March 8th, 2019, worldwide and tour that album all over Europe in April and May.
"Today we are thrilled to announce our extended Headliner Tour through the UK and Europe to present "The Hands Of Time" to our audience. As much as supporting bands like Clutch, Black Stone Cherry, Turbonegro, Kadavar or Monster Truck on their tours is great, nothing beats the feeling of being on your own tour, pulling your own crowd…old friends and new friends, see you on the road!"
"The Hands Of Time" was again produced in the band's own studio by THE PICTUREBOOKS and Claus Grabke. This time the duo is introducing a few new instruments to create an all-new vibe to their music, but still keeping true to THE PICTUREBOOKS sound aesthetic.