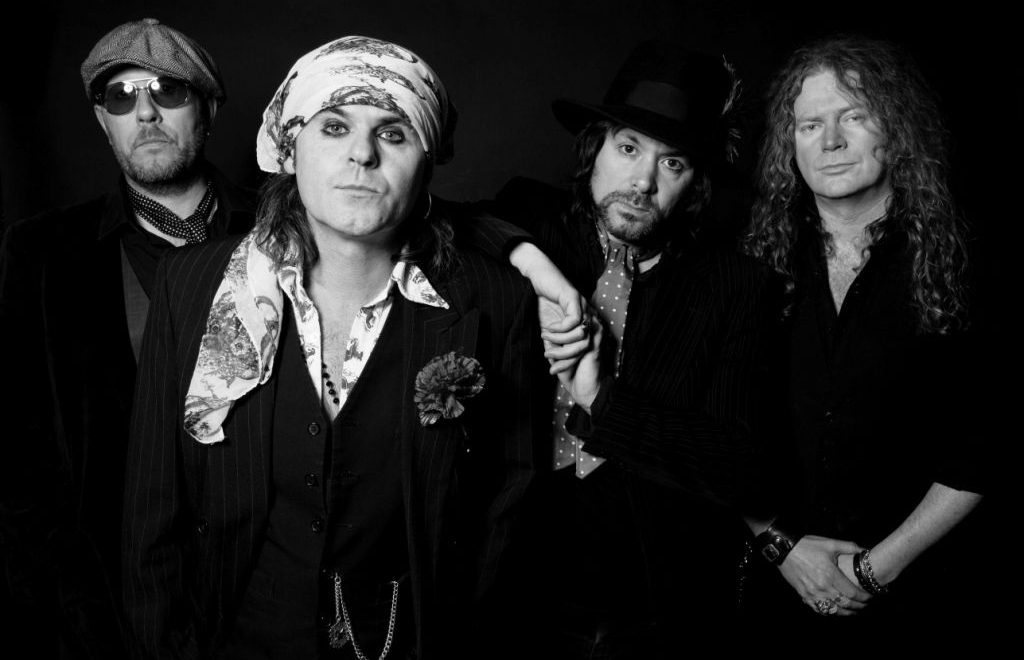 Mi, 30. Okt 2013
THE QUIREBOYS
Beautiful Curse – 7th new studio album on the way from The Quireboys, via Off Yer Rocka Recordings, as well as a World Tour kicking off in the UK this October.
It's hard to believe that The Quireboys have been doing their Gypsy Styled Rock n Roll for 29 years now. Since the early days when Mrs Osbourne held the reins, The Quireboys have played in front of millions of rockers worldwide as well as selling the same over the last 6 studio albums. They've played nearly every major festival worldwide, supported Guns n Roses, The Rolling Stones & Bon Jovi on major events, collected more air miles than Branson and have very recently, finished their 7th studio album which is sounding nothing short of incredible.
We are now pleased to confirm they will be commencing their "Beautiful Curse World Tour" in the UK, with a selection of high profile dates around the country before heading into Europe. The Quireboys, will be joined by Swedish Rock n Roll Rebels Bonafide, who will also have a new studio release out in September as well as a DVD in July. Opening support will be by Bad Touch.
Beautiful Curse, which has all its artwork themed around The Hispanic festival, "Dia de los Muertos" ( Day of The Dead), will be available everywhere, digitally and physically on 1st July 2013. Twelve special tracks, tackling every style, The Quireboys have ever deployed plus some new twists, that should guarantee some satisfaction to the horde of fans that have been starved for the last few years.
Spike, Guy, Paul and Keith have all marked this as the best thing they have done since the legendary "A Bit Of What You Fancy", back in 1990. Add in the incredible production talents Of Chris Tsangarides (Judas Priest, Thin Lizzy, Gary Moore,) down at The Ecology Rooms in Dover plus the legendary Simon Hanson (Squeeze) being added to the Rhythm Section, and you can easily see why we are all excited.
Partner & Sponsoren
Skalar Entertainment

Volume

Musicticket

Bank Austria

Ö-Ticket