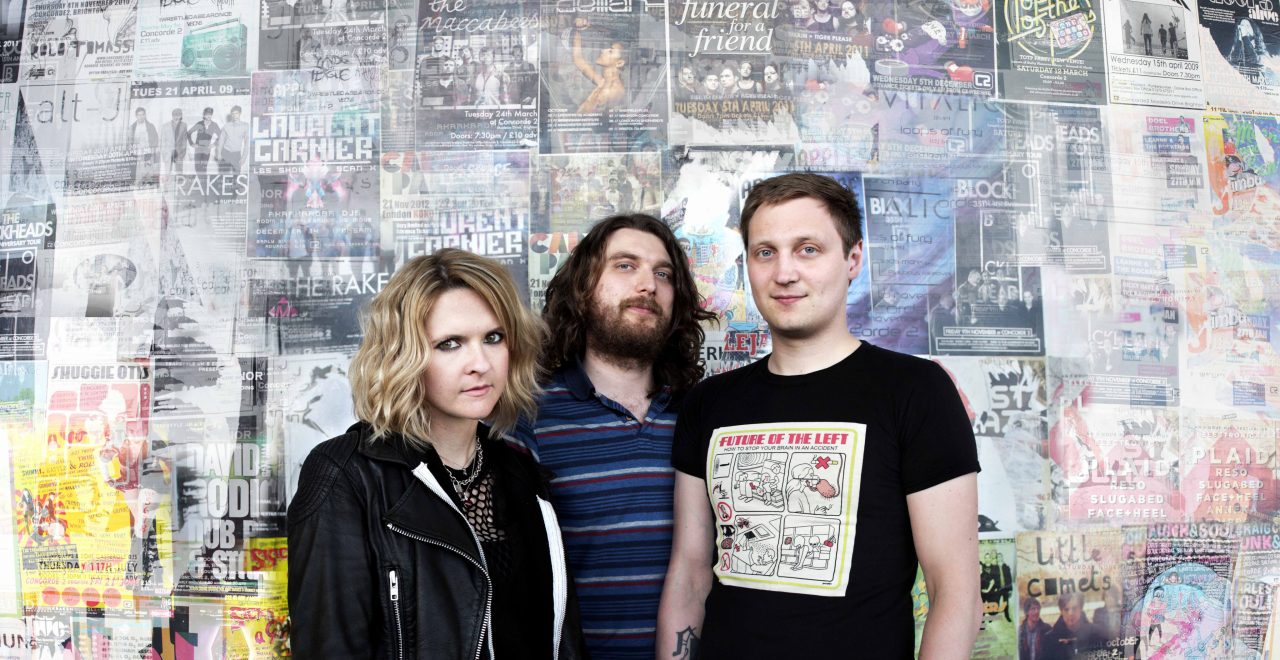 Di, 3. Mrz 2015
THE SUBWAYS, Support: PURPLE, DUNE RATS
The Subways announce an enormous 40 date European Headline Tour for February/March and April 2015 alongside a unique pre-order for their new album which gives immediate access to 6 album tracks (PART 1) and brand single
"I'm In Love And It's Burning In My Soul"
THE SUBWAYS (UK) are one of the most exciting live bands on the current touring circuit, thrilling crowds with their explosive rock sound and wild stage performances. Firm summer festival favourites, they have graced the main stages of over 100 international festivals. Whether in front of 100 people or 250,000 the band always deliver a high octane and thoroughly entertaining set.
The band have just announced the pre-order for their fourth studio album "The Subways" due out February 2015. In a world first, pre-ordering the new album via the band's website www.thesubways.net will get you PART 1 (6 tracks) immediately! The album is set to be big in sound and energy. A full on rock record with the hooks The Subways have become famous for. The album also marks a new phase for the band. Having previously worked with legendary producers on their first three albums lead singer Billy Lunn has taken on full engineering, production and mixing responsibility.
Brand new single 'I'm In Love And It's Burning In My Soul' is accompanied by a madcap animated video created by Steven Mertens, a director and animator based in LA. Employing the "multi-plane" method first developed by Walt Disney Studios in the 1930's, Steven creates fantastic worlds and abstract stories from cut out paper. Check out the video here http://youtu.be/W9fnva6QTAk
Back in 2005, with an average age of just 16, Billy, Charlotte and Josh crashed onto the international music scene with their, now cult, debut album 'YOUNG FOR ETERNITY' and rock-club floor filler 'ROCK & ROLL QUEEN'. The sophomore album, 'ALL OR NOTHING' (2008), was recorded in LA with producer Butch Vig and is a sonically enormous, harder hitting album. The tracks written at a time when Charlotte and Billy were midst a breakup of their personal relationship and Billy was battling to save his voice by undergoing surgery to remove nodules from his vocal chords. 'MONEY AND CELEBRITY' followed in 2011 with the band working with producer Stephen Street on an insanely catchy record. The band credit the celebrity circus & reckless financial culture as the drive behind tracks such as lead single 'WE DON'T NEED MONEY TO HAVE A GOOD TIME'.
Billy, Charlotte & Josh reach their 4th album firing on all cylinders. The Subways are Billy Lunn – Vocals/ Guitar, Charlotte Cooper – Bass/ Vocals, Josh Morgan – Drums
www.thesubways.net
www.youtube.com/thesubways
www.facebook.com/thesubways
www.twitter.com/thesubways