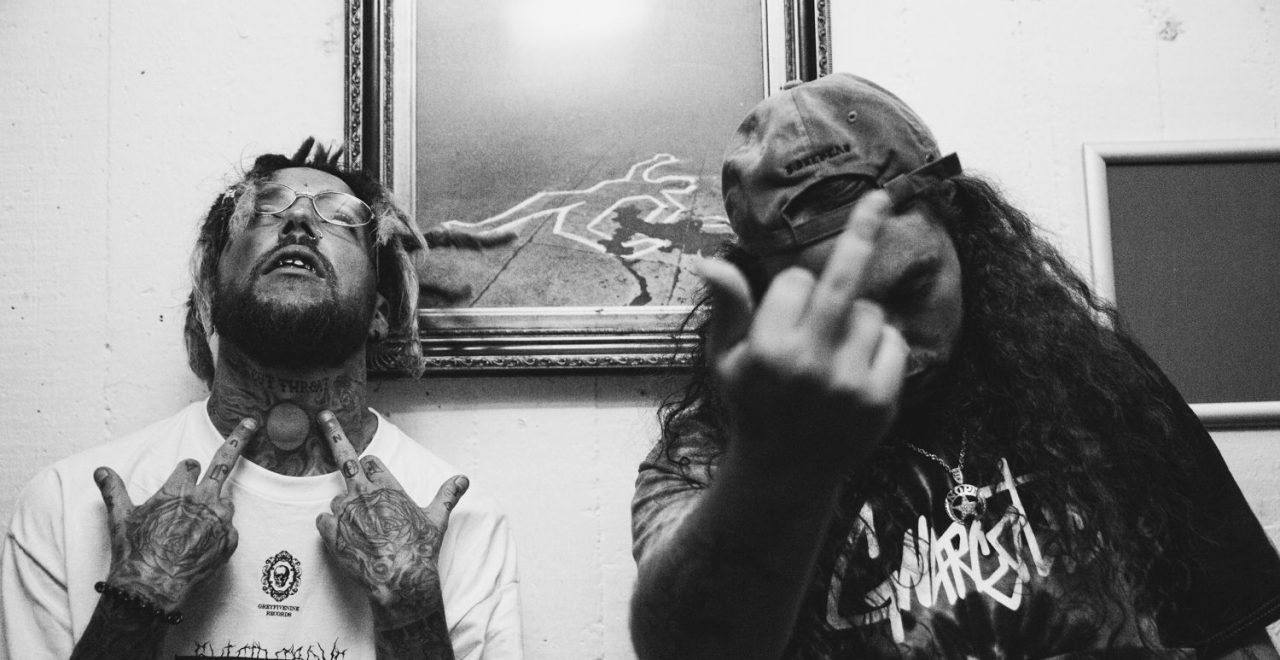 Do, 1. Feb 2018
$UICIDEBOY$
The Boy$ are back in town.
$UICIDEBOY$ are back with five new chapters of their Kill Yourself Saga, including: The Faded Stains Saga, The Suburban Sacrifice Saga, The Fall of Idols Saga, The Deep End Saga, and The Infinity Saga. If you haven't been able to tell from the names, the sprawling series is a darker journey than you might be accustomed to, but don't get it twisted. While some of their content may be teetering toward the macabre, make no mistake – this shit bangs. Ruby Da Cherry and $crim have been evolving as artists, with the latter providing many of the instrumentals on Kill Yourself.
The New Orleans duo have earned comparisons to the legendary Three 6 Mafia, and while the content may differ, the raw vibes are indeed similar. So much so that Juicy J reached out to the boy$ the handle production for his upcoming mixtape Highly Intoxicated (which drops later on in September). Honestly, I never would have expected Juicy J to be making a mixtape with the $UICIDEBOY$, but now that it's actually happening, it seems like such a logical direction for both parties.
As it stands, parts twenty-six through thirty of Kill Yourself feature some of the duo's most ridiculous production yet. Ominous eighties-horror movie synths dominate Deep End cut "Leave Me Alone," while trap drums and low-end pianos are the backdrop for The Infinity Saga's "Now I'm Up To My Neck In Offers." While both tracks are highlights, this latest batch of fifteen songs has something for everybody. Don't let the name fool you. $UICIDEBOY$ are delivering some high quality music on an efficient and creative basis, and while the subject matter does tend to favor the horror aesthetic, it never fails to be delivered with integrity.