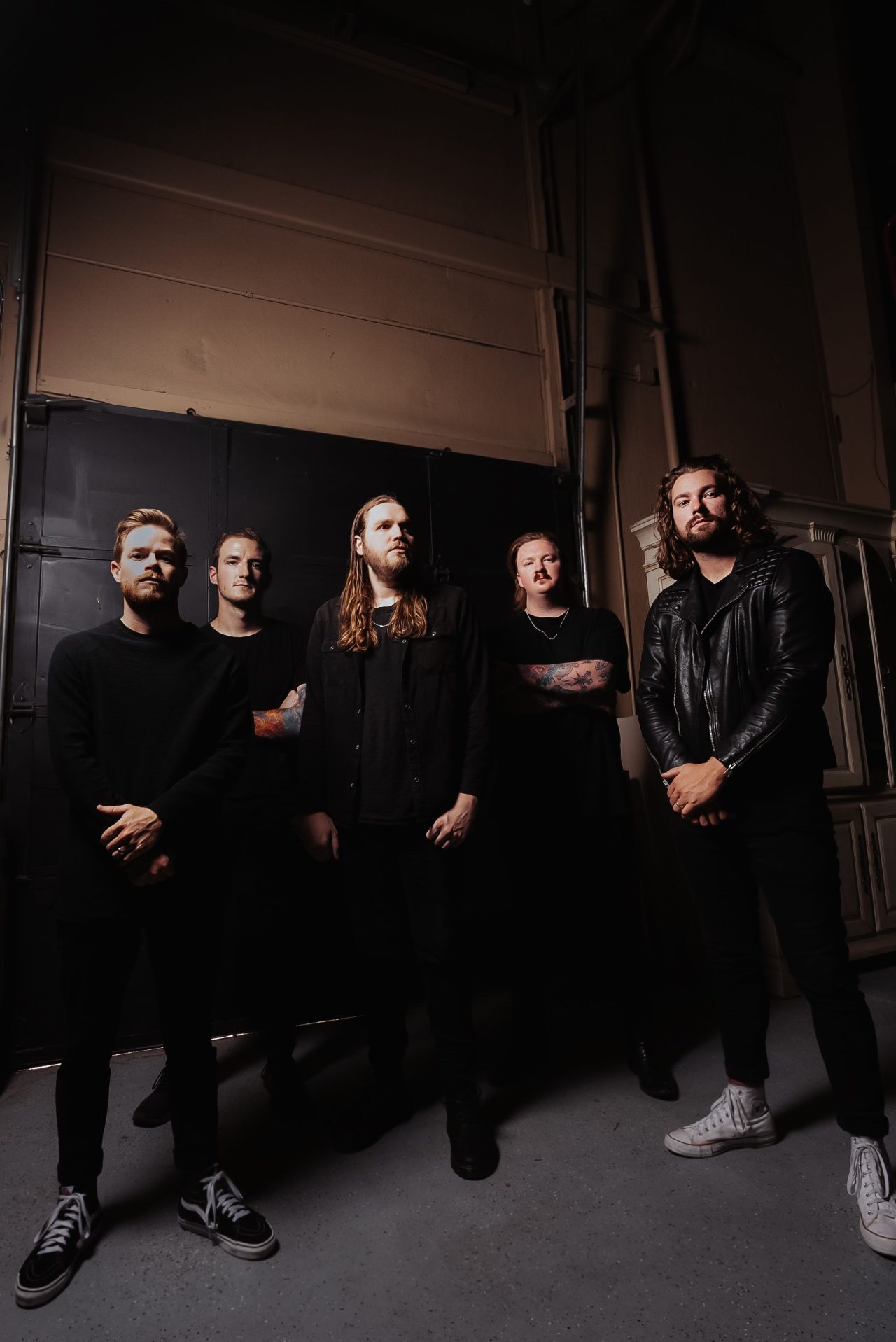 WAGE WAR — Briton Bond [lead vocals], Cody Quistad [rhythm guitar, clean vocals], Seth Blake [lead guitar], Chris Gaylord [bass], and Stephen Kluesener [drums] — have announced their upcoming European tour plans. The band will head overseas this fall on the headline Manic Tour, kicking off September 28 in Poland and running through October 26 in London. The Devil Wears Prada and Siamese will support.
"We are VERY excited to be headed back to the UK and Europe with our friends in The Devil Wears Prada and Siamese," the band enthuses. "It's been far too long and we promise to be bringing you our best show yet!"
Wage War are currently on tour with Slipknot as part of the Knotfest Road Show in the U.S. They will embark on a headline run immediately after, furthering their reputation as road warriors.
In October, Wage War dropped career-defining their fourth album Manic. On the record, the band masterfully strikes a delicate and well-crafted balance of grooves, riffs, melodies, and electronic flourishes. After amassing nearly 300 million streams and receiving widespread acclaim from Billboard, Loudwire, Modern Drummer, American Songwriter, Alternative Press, SPIN, and more, the group delivered 11 anthems meant to connect through turbulence.
In other Wage War news, the band was selected by SiriusXM's Octane as one of the brand's "Future Five" of 2022 bands. The "Future Five" for 2022 consists of five new artists that SiriusXM has supported and predicts will break through in 2022 across the Pop, R & B, Country, Hip-Hop and Rock genres. Year after year, SiriusXM's "Future Five" picks have proven to be on point and spotlights artists that SiriusXM is first to champion. Past "Future Five" selections include Doja Cat, Gabby Barrett, Roddy Ricch, Lil Uzi Vert, Carly Pearce, and more.