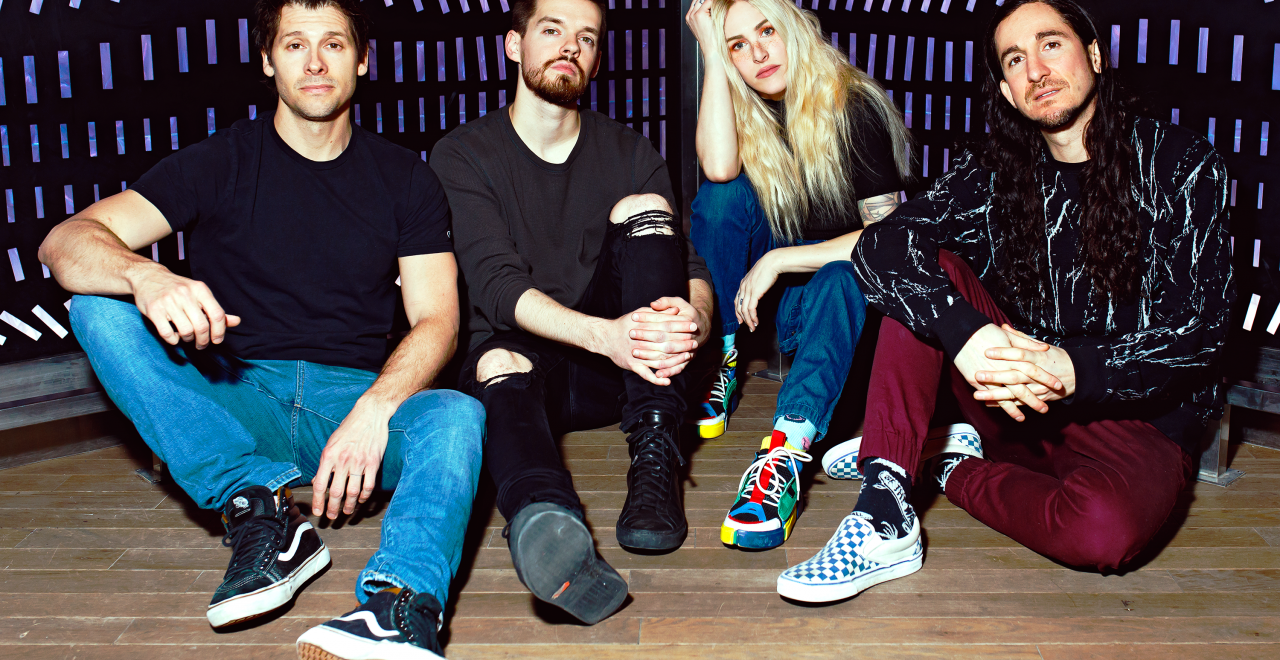 Di, 25. Jun 2019
FM4 Indiekiste presents
WALK OFF THE EARTH, Support: GABRIELA BEE
Walk Off The Earth, the Juno Award winning indie-pop band known for their chart topping originals and unique covers of current hits, have announced their upcoming world tour and new full length album, to be released in the early summer of 2019. Tickets go on sale on Friday, December 14th. On the same day, the band will perform on GMA Day, airing across all of the United States.
Comprised of five multi instrumentalists (Sarah Blackwood, Gianni Luminati, Marshall, Joel Cassady, Beard Guy), Walk Off The Earth originally gained massive public attention when their interpretation of Gotye's "Somebody That I Used To Know" went viral on YouTube, garnering over 180 million views. Since then, the band has released a string of successful original songs including "Red Hands" (#1 at AAA), "Fire In My Soul" and "Rule The World" (both of which went platinum in Canada), sold out venues across the globe and collaborated with some of the biggest artists in the world (Keith Urban, Snoop Dogg & Steve Aoki). Walk Off The Earth have been nominated for two Juno Awards, winning one in 2016, and appeared on television shows such as Good Morning America and Ellen.
Walk Off The Earth's most recent original single, "Fifth Avenue," premiered on Billboard.com. The track was added to Spotify's "New Music Friday" playlists in over a dozen countries and garnered more than a million streams in the first week after the release. The band performed the single on both Good Day New York and a Paste Magazine & Daytrotter live session. Their rendition of "Girls Like You" by
Maroon 5 won the 2018 "Best Cover" Streamy, beating out Greta Van Fleet, James Bay, Leroy Sanchez and Morgan Saint for the honor of receiving the award. Also in 2018, Walk Off The Earth released a holiday EP, Subscribe To The Holidays, which was the #1 charting independent release in Canada for the last week of November.
In 2019, Walk Off The Earth will embark on their biggest tour to date. They're currently putting the finishing touches on their new full-length album, which will be released to coincide with the tour.