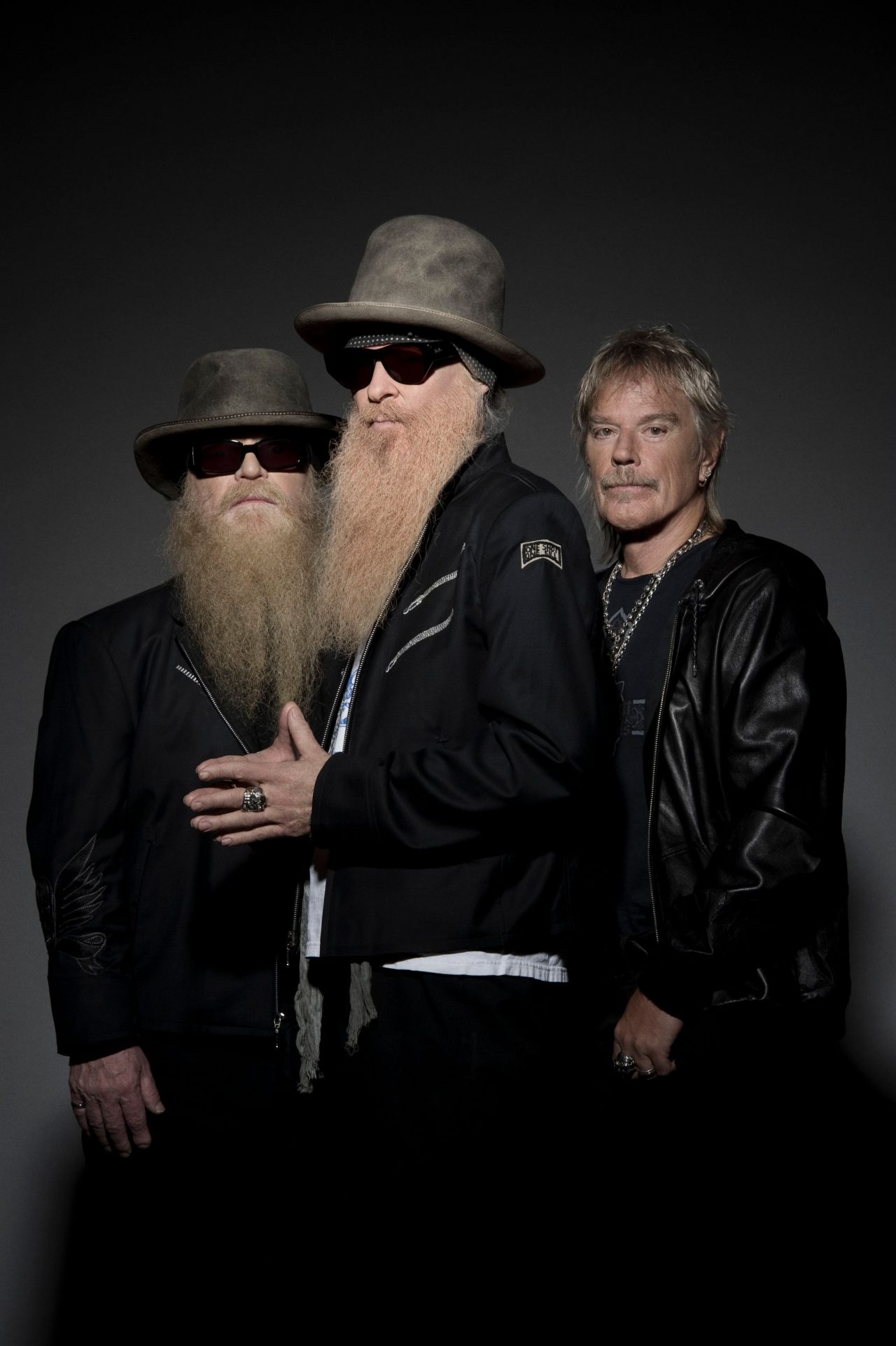 Die legendären texanischen Bärte sind zurück!
ZZ TOP are hitting 2016 with the new roadshow again in June and July with 20 concerts throughout Europe. Their "Hell Raisers Tour" commences in Birmingham, England, then onward to the Continent with gigs in France, The Netherlands, and Belgium. The famed legendary Montreux Jazz Festival in Switzerland brings the band back where they recorded their DVD/ Blu-ray release, "Live at Montreux 2013". The band will perform four dates in Germany before appearing in Vienna, Austria. Then they're off to Scandinavia with shows in Denmark, Finland, and Sweden.
ZZ Top has maintained their original lineup with guitarist Billy F Gibbons, bassist Dusty Hill, and drummer Frank Beard and continue to impress audiences drawing upon compositions from their 15 studio albums with hits such as "La Grange", "She's Got Legs", "Sharp Dressed Man" and, of course, "Beer Drinkers and Hell Raisers".
Billy F Gibbons expressed enthusiasm over the upcoming tour through Europe with his eloquent statement, "ZZ is comin' at'cha with the 2016 Hell Raisers Tour. "We hittin' the road of raucousness hard knowing our friends, fans, and followers are ready to rock. Gonna be a good, good time. Make that a 'good, LOUD time!"